Road journeys are one of my favorite methods of travel! Specifically, road trips while car camping. I adore how flexible and advantageous car camping is as well as how many advantages it offers.
Another major benefit of car camping is that it reduces the expense of transportation since you can park your car in areas where you may camp for nothing or at parks that offer a small fee.
Also Read: How to travel with my dog?
Additionally, it's a fun way to spend more time outside. You get to spend the night outside in a more remote area, surrounded by nature, than staying at a hotel or resort.
Tent camping and car camping are only two options for traveling campers. Here are a few things that should help make your initial camping adventures less difficult and daunting.
What is car camping?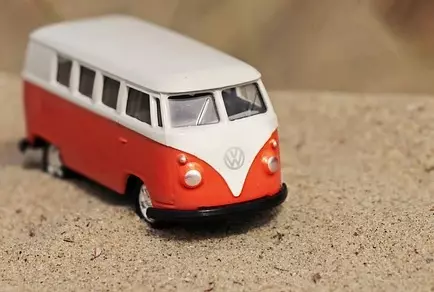 Any form of camping in which you can drive your car up to your campsite is known as car camping. The most well-liked kind of camping is unquestionably car camping. Both novice campers and seasoned campers love it.
Also Read: Packing List for Beach Vacation
Most national and state park campgrounds allow entry by car straight to your campsite. Compared to backpacking or canoe camping, car camping enables you to bring more and heavier gear. Both of these demand that you carry your luggage over a distance of many kilometers.
Also Read: 15+ Ways to Make Money While Traveling
Car camping enables you to bring amenities to the outdoors that you may not otherwise think of taking, including generators, glamping gear, barbecues, huge tents, coolers, and more.
11 reasons why you should go car camping this weekend
(1). Save cash
You save money on your vacation, which is one of the main advantages of vehicle camping. You won't need to rent anything if you're traveling in an RV or campervan, which will result in significant financial savings.
Like backpacking, car camping enables you to travel with almost everything in your regular car and use it for sleeping at night – saving you money by avoiding purchasing additional tents, bags, or other equipment.
Car camping's thrifty nature can help you save money whether you travel regularly or sometimes.
(2). Investigate everywhere
There are so many amazing places to visit and activities to enjoy. So, venture out! Whether alone or with pals, car camping is a great way to travel light and inexpensively.
It is simple to spend time in nature every weekend because there are few locations where nearby automobile camping spaces are not readily available.
(3). Less luggage
The practice of "car camping" differs from traditional tent camping. Car campers fill their regular car with food and other items rather than hiking to their campground or lugging a lot of things in big backpacks.
For vehicle camping, each person will want at least one sleeping bag, two pillows, a cooler filled with ice packs to keep food cold, and a tonne of additional munchies.
(4). Stay connected
When you desire to enjoy some time in nature with all your gear, you don't have to put in hours of work or planning. It's simple to get on that road, thanks to the availability of campervans on certain websites.
(5). Easier Sleep
Sleeping in your car beneath the stars is the best way to unwind after a hard day at work. That does not imply that you must forgo your comfort to have a distinctive camping experience.
Some modern campers are equipped with features like flat-screen TVs, Wi-Fi, and fully working kitchens that make them as comfortable as homes on wheels. Try camping in your car to make sleeping simpler and keep meals warm!
(6) Experience Calm & Peace
Car camping is one of the finest activities since it allows you to escape everyday distractions. You'll have plenty of seclusions if your campground is surrounded by trees, allowing you to sleep peacefully.
Sitting around a campfire with loved ones without worrying about checking your smartphone every five minutes or writing an email that has to go out right away is one of the most calming things you can do while you're unplugged.
(7). Safe and Secure
Everyone has seen the Wolf Creek movie. It's very acceptable to be afraid for your safety when you're outside. Sleeping in a vehicle is far safer than camping in a tent, whether you're concerned about weird people or snakes and spiders.
Cars are far safer whether you're camping in the woods or in a busy location since you can lock yourself inside. You may get in the driver's seat and take off James Bond-style if you smell danger or an emergency. It's a fantastic option for first-timers or lone campers.
(8). Organize your space with storage
Ever gone camping and discovered that your bag doesn't have enough room for the necessities? Or, even worse, develop back discomfort from carrying everything around? I've already done that. The trouble is not worthwhile.
The ability to bring far more equipment without worrying about weight is one of the nicest things about automobile camping. The flexibility to carry a kayak, fishing gear, ski equipment, literature, an esky, and your laptop is increased. You can easily organize everything by storing it below the bed, exactly like you would at home if you had a raised bed frame in the back.
(9). There's electricity
Even for a short period, going without electricity may be a hassle. Even though I am a huge advocate of unplugging, one beautiful thing about automobile camping is that it comes with built-in lights. If you wish to charge larger gadgets, add an inverter. For even more electricity, you can even build a solar system.
(10). It is waterproof
Is it worse than being stuck in a tent while it's raining cats and dogs outside? You won't have to worry about your tent getting blown in or awakening floating in a puddle (yes, it can happen), as cars are entirely waterproof.
A vehicle roof can withstand significant snowfall up in the Alps if you're bold enough to camp there in the winter. Regarding sleeping in the snow, a vehicle is warmer than a tent, which often has no insulation. As you are elevated above the ground, you stay warmer. With the ability to venture outside any time of the year, cars serve as a multiple-season camping shelter.
(11). Take a break from the pressures of daily life.
You have a lot on your plate, so it's important to get some peace of mind whenever you can. Plan to take the family to a peaceful location during the weekend after clearing your calendar. These are the times that matter most because they allow you to maintain your sanity in a crazy world. It's enjoyable to put off social duties like saying hello to neighbors and keeping in contact with pals.
The ideal opportunity to spend quality time with the family is when car camping. There are additional advantages to automobile camping that you should research for the future!
What do you need for car camping or car camping essentials?
It would be best if you first chose your sleeping arrangement when organizing a vehicle camping vacation. More precisely, will you be sleeping in your car or a tent? I recommend examining the climate and topography to give you a better picture of what to expect from the location.
If you want to spend the night in your car rather than an outside tent campsite, your packing list would be slightly different. If you wish to tent camp, you will need to pack the necessary supplies, such as stakes, a repair kit, and a few more items.
However, you won't have to worry about the frills associated with tent camping if you sleep in your car. Both opportunities are wonderful and provide advantages of their own. I urge you to try both at least once while on your trips! I'll go through everything you need for car camping, irrespective of how you want to sleep.
Stove and fuel
Cooler
Water storage
Table
Pots and pans
Dinnerwear
Eating utensils
Cooking utensils
Cutting knife
Cutting board
Cup or mug
Drink bottle
Camp kettle
Coffee maker
Camp kitchen sink
Dish soap and sponge
Trash bags
Paper towels
Cooking oil
Spices and condiments
Container for leftovers
Storage bins
How to stay warm car camping?
(1). Size of a Car
This tip was provided to me through the website "WeeksOutdoors." We all learned in high school physics that hot air rises, so attempt to construct a platform or use a cot to elevate yourself as much as you can in your automobile to obtain the most warmth.
(2). Steaming Water
Please put them in water bottles that are securely closed after boiling some water. To fast warm up, put them underneath your covers and sleeping bag. Instead of storing this water in a vacuum-sealed heat-resistant water bottle, which will not enable heat to travel through properly, you may use an ordinary plastic bottle. The plastic could flex and bend a little but won't melt or blow up.
(3). Hot Rocks
You may use rocks to warm up your automobile in the same way I described in an article about warming up wet shoes and socks. Use tongs to remove a few boulders from the fire's side and set them on the floor of your car on top of a few other cold rocks so they won't contact anything else inside. This is a quick and efficient approach to heating up your automobile quickly.
(4). Space Blankets
These incredibly lightweight, inexpensive blankets are perfect for both hikers and vehicle campers. I wore them last summer when trekking in the Northern Rockies, and wearing these wrapped around my feet after a long and cold trip without proper gear saved my toes from freezing off. They maintain 90% of the user's body warmth, preventing hypothermia and shock.
How to stay cool while car camping?
(1). Cooler
Fill the box as much as possible for people who are colder. Your ice will take longer to melt; the less room for air to flow. Block ice also melts more slowly than cubed ice.
Years ago, a buddy of mine pushed me to get a portable refrigerator, telling me it would alter my life. Boy, was he right? They prevent ice from melting and the mess it causes while keeping your food and beverages ice cold.
They easily transition from a car to a cabin since they operate on 12 volts or 120 AC. In a power outage, some of them can keep your frozen items frozen while all of them can function as a standard cooler.
(2). Hammocks
Hammocks are revered by certain individuals. It makes logical sense, as increasing airflow will help you lose heat. However, I only use hammocks briefly because I like to sleep on one side.
(3). Dive
I rarely turn down the chance to dive into the water. I swam at Lake Michigan on my most recent vacation. At the close of the day, I believe I'll sleep better if I'm able to wash off sweat and filth with a dive right before bed.
How to insulate a car for winter camping?
Use an infrared-absorbing window film, such as the Ceramic IR series from 3M, to tint your windows. The business asserts that its window coatings reduce interior temperatures by over 50 degrees. Temperature differences may not be verifiable, but they are significant in my automobile. When it's sunny outside, cover your windshield and all other windows with silver reflecting material (Reflectix) to deflect sunlight from your car's interior.
With just a Sharpie and some scissors, you can tailor a roll of this insulating material for your rig for about an hour for approximately $25. The Reflectix hack may already be well-known from a van or camper construction.
How to use bathroom car camping?
(1). Create A Cathole
A hole constructed in the earth to bury your solid human excrement is all that a cathole is. It sounds disgusting. But when done correctly, it's a highly practical, efficient, and hygienic way to use the restroom when wild camping.
(2). Bag Wag
As with most things, there are good and wrong approaches to packing your feces. Thankfully, businesses have stepped in to assist in making the process simpler, more hygienic, and healthier for the environment. But what exactly is a wag bag?
At its most basic level, a wag bag is just a bag you use to poop into to seal and conveniently transport your waste. Dog owners already understand how to bring their pet's waste outside in this way. A wag bag, meanwhile, is made solely for human usage.
(3). Portable toilets for camping
A portable camping toilet can be the best option if scooping cat holes or utilizing a wag bag is uncomfortable. They are available in many options, from basic 5-gallon bucket camping toilets to full-featured self-contained units with the flush.
They may provide all the everyday conveniences of your toilet at home. Additionally, you may use a shower tent and a portable camping toilet to serve as your designated bathroom station if privacy is an issue you'll be exploring.
How to use a car battery for camping?
Camping guests can use car batteries and a cigarette lighter socket to acquire energy. Cell phones and one or two small gadgets can be charged with this, but you can only use it for a short time until the battery charge is too low for the car to start.
If you want to take this path, you'll need a power inverter to connect to the 12-volt socket, like the BESTEK 300W Power Inverter DC 12V to 110V AC Car Inverter along with a 4.2A Dual USB Car Adaptor. You will have USB ports and standard power outlets as a result.
Tips for keeping car clean inside when camping
(1). Garbage Can
Keep a trashcan with you always so you can avoid collecting rubbish afterward. There will be a defined somewhere for it to go so that it is not dispersed around the car, whether it be a plastic bag or a portable trash container. Just remember to remove it after it is full!
(2). Liner for Cup Holder
Your cup holders may get sticky from cup spills and drips. To keep the liquid from getting into your car, purchase a liner for your cup holders or even use silicone cupcake liners. Then you can remove them to clean!
(3). Air Freshener
Utilizing an air freshener is an underestimated technique to keep your automobile smelling clean and fresh.
(4). Wet wipes
You might require something more effective than restaurant napkins to wipe up a spill. It's simple to clean on the move by keeping a container of wet wipes or Clorox wipes in your car.
(5). Clean up your shoes
You will only have to clean your car if the filth stays inside. Before entering, make an effort to cleanse any mud, grime, or snow off of your shoes.
How to cook while car camping?
While there are several ways to prepare food outside, there are two things you will always require.
(1). Energy Source
You will practically cook your food using your heat source. Your campfire or a gas camping stove might serve as your main heat source while you're out there. I love cooking over a campfire because the food tastes great and is smokey. Still, it is challenging to control the temperature.
(2). Cooler
At your campground, a cooler serves as a refrigerator. This is necessary to retain your food at a safe temperature until it is appropriate to cook and eat, especially if you intend to grill chicken or other meat, take premade salads, or use perishable dressings like sour cream, ketchup, or BBQ sauce.
Cooking Techniques
Your cooking technique will determine the rest of the equipment you need to prepare tasty, hassle-free meals while camping. There are many methods to cook your meal using the two heat sources listed above!
Boiling Water
Grilling
Using a Camp Stove for Cooking
Cast-iron cooking
using foil packs for cooking
On a Stick
Finally
My guide to vehicle camping will help you prepare for future outdoor activities! Always prepare early and do your homework before organizing a vehicle camping vacation.
Pack for the weather and the terrain with a little more in case something unexpected happens.
Always prepare meals in advance to make packing your camp kitchen and preparing meals on your journey easier. The last tip is always to adhere to the Leave No Trace Principle while outside.
People Also Ask for
Q1. Where to shower when car camping?
Ans. disrobe at least 200 feet from your campground and 200 feet from any potential water source. After that, take a bath using water and soap, giving close care to your face, underarms, and crotch.
Q2. Can you store food in the car when camping?
Ans. Most of the time, you can store food in your car when camping. But be aware that it can entice animals to your campsite.
Q3. How to fit camping gear in the car?
Ans. Ensure everything is securely packed and place the heavier objects, such as tents, over the wheels. A cover, whether soft or sturdy, will keep things dry.