India is a diverse land that is enriched with an intriguing history and beautiful places that will leave you in awe.
Not only that, we have the beauty of different cultures, different types of delicacies, clothes and what not! It will leave you wanting more and more of this country.
So, if you're planning or looking for the best places in India to visit, this article is your solution.
Though India is a vast country with more than enough places to visit, we have mentioned down below some of the most visited and beautiful places that you can visit in India.
Best Places in India to Visit
Here are India's best places you must visit:
Taj Mahal – Agra
Tajmahal being the center of one of the best places to visit in India sure grabs the spotlight.
This beautiful monument was built as an ode by Emperor Shah Jahan in memory of his loving wife the Mumtaz Mahal.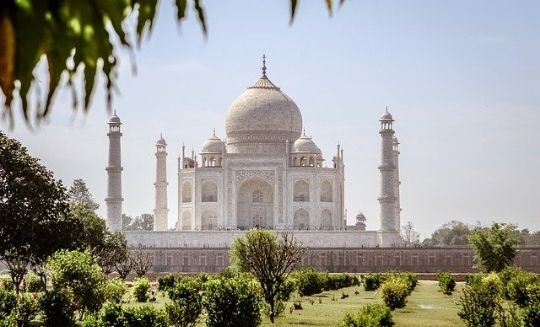 The building is made up of makrana marble adorned with a surrounding garden that will leave you captivated, and an Islam-Persian and Indian style architecture that has every corner has its own tale to tell.
On top of that being the city that was once the capital for the Mughals, Agra has more than the taj mahal to offer, you can visit itmad-ud-doula, Akbar's mausoleum, and Agra fort.
All these places are filled with significant interesting history and the excitement that follows being there.
Goa
Goa is all about beaches and lush greenery and having being ranked the 20th best beach in Asia.
This place is to relax and let loose, offering you more and more adrenaline rush with its events and places to visit.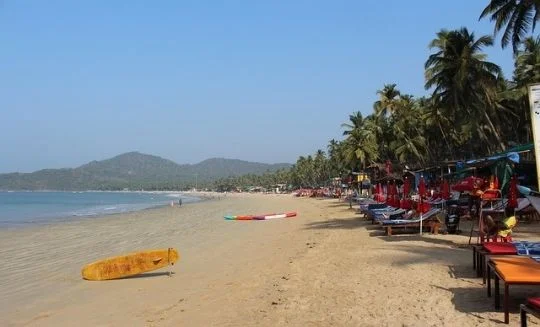 Best known for its shopping places, you can go on a shopping spree here, there are markets like flea market at Anjuna, Mapusa fish market and the night market at arpora.
You can enjoy water sports like jet skiing, surfing, kayaking, banana riding, and more. 
Along with this the mixed culture of Portuguese and India offering a kick in its delicious seafood will take your experience on to whole another level.
Hawa Mahal – Jaipur
This famous pink and red stone monument is specially designed like a beehive standing upright without any foundation marking it the best of Rajput's architecture history.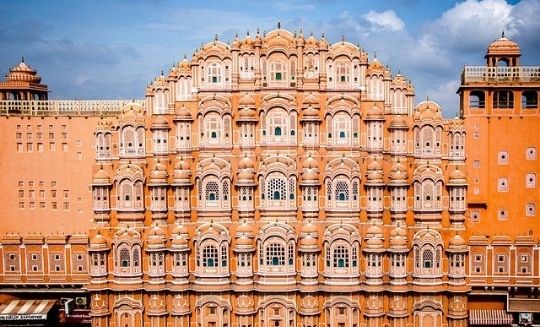 This palace of breeze was built for royal ladies so that they to go out and enjoy the festivals conveniently, and from here they could see the ongoing street festival without breaking any norms.
There are three stories you can visit, they comprise of vichitra mandir, Prakash mandir, and Hawa mandir.
You get an extraordinary experience visiting the place as it offers the best view and a surrounding souvenir market.
Ladakh
Ladakh means the land of passes is located in the extremities of Kashmir and is one of the popular tourist attractions of India
If you are planning a road trip my friends this place is heaven on earth and the best place for enjoy trekking being surrounded by heavenly mountains and clear lakes.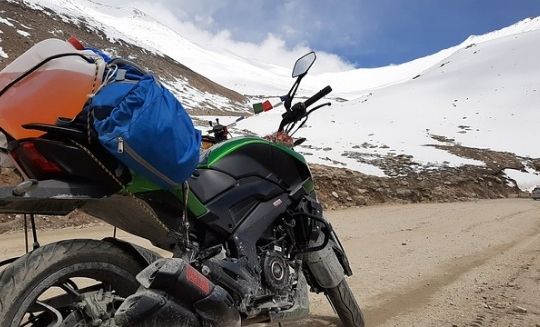 Ladakh also has the largest national park in Asia being home to several endangered species.
You can also visit the monasteries to relax and have peaceful spirituality during your trip in the land with the most pristine environment.
Manali
Being one of the most beautiful places in India Manali has a lot to offer when it comes to visiting this place.
The best time to visit this place is in winter because winters mean snow and snow mean fun!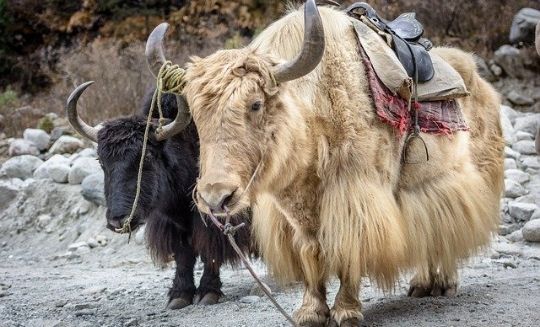 This place is extremely exciting for people who love skiing and can enjoy it in the Solang valley and for a kick of trekking you can visit Parvati valley.
For some more adrenaline rush, Manali also offers paragliding, rafting, and mountaineering in the loving areas of Pir Panjal mountains.
Golden Temple – Amritsar
Also named Sri Harmandir Sahib this temple is the most important and sacred site of the Sikhs and is one of the most visited places in India.
Being made in the Sikh architectural way also reflecting Islamic and Rajputana architecture style this temple is awe-worthy for its splendor and ambiance structure.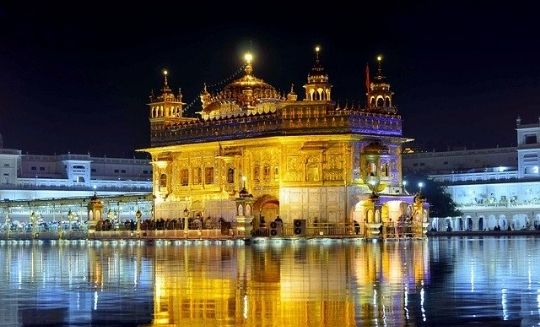 This temple is adorned with blue, golden, and yellow lights it looks absolutely gorgeous at the night along with the Amrit Sarovar adding charm to the already beautiful scene.
Also, the Guru ka langar, where the temple offers free food to nearly 20000 people every day, you too can go and eat the delicious food, the only important norm to be followed is to cover your heads.
Allepey – Backwater in Kerala
Allepey famous for its natural beauty is the most popular attraction, fetching the most tourist counts,
Houseboats and the backwater are the main attractions of this place, along with the old lighthouse.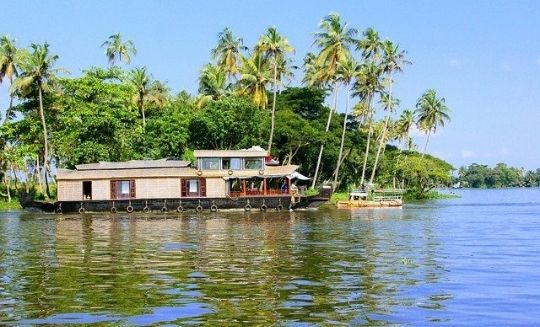 The Nehru trophy boat race is the most awaited event of this place that happens in August so the best time to visit this place is this time.
Filled with delicious seafood this place not only offers scenic beauty but also delicious delicacies.
Andaman
The islands known for their palm-lined white sand beaches and the tropical rain forest is a place worth visiting.
This place attracts tourists for its beaches and diving with snorkeling in the opaque emerald waters.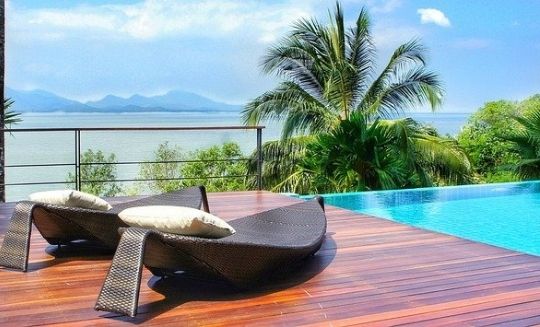 You can visit the cellular jail located on rose island, where the British government kept many freedom fighters.
Here we also have the north bay island famous for underwater sea walk, havelock island famous for underwater diving, butler bay beach considered the best surfing spot, and elephant beach famous for its mind-blowing water sports.
It definitely is a heaven for nature lovers and people looking for an adventurous ride.
Kedarnath
This beautiful snow-cloaked place is breathtaking, located on the Garhwal Himalayan range near the Mandakini river, Uttarakhand.
This temple is dedicated to the Hindu god Shiva and was built by the Pandavas and got this name in the honor of King Kedar, Who ruled in the Satya Yuga. the land around is named Vrindavan in honor of the king's daughter.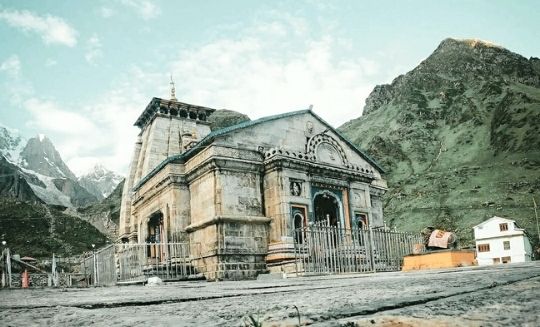 Famous for its Char Dham yatra, the place is adorned with mythological history, so if you are a history geek this is the place for you.
Along with the temple we have the chorabari lake, bhimshala boulder, and the shrine of Bhairon Nath Ji, here another of the main tourist attraction.
Chadar – Frozen River Trek in Ladakh
Also known as the Zanskar Gorge this place is the most exciting and thrilling place in India.
The uniqueness and the main attraction towards this place are that the trekking here is taken to whole another level.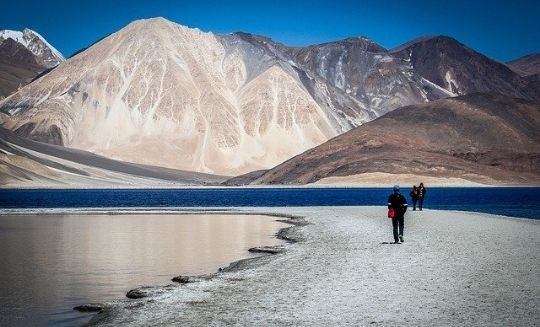 You can trek in the frozen river here, on the spots where the ice is thick enough you will be allowed to walk on the frozen river.
And where the spots are thin you will enjoy the trek on the river banks.
Idle for camping you can enjoy some peaceful time here also do not forget to visit the Tibb cave, an ancient cave mesmerizing people with its blackened walls.
Also Read
Frequently Asked Questions (FAQs)
Question1: What are some best places for solo trips in India for someone who is finding peace?
Answer: Here is the list of 10 best places to visit in India for solo trips:
1. Chadar Trek, Ladakh
2. George Everest, Mussoorie
3. Ajanta Caves, Maharashtra
4. Parvati Valley, Himachal Pradesh
5. Velley of flowers trek, Uttarakhand
6. Rishikesh, Uttarakhand
7. Udaypur, Rajasthan
6. Beaches and temples of Kerela
7. Varanasi, Uttar Pradesh
8. Andaman and Nicobar Islands
9. Leh and Ladakh
10. Mana: The last Indian Village, Chamoli
Question2: What are most popular tourist places in India for family holiday?
India have number of tourist destinations. Here are some most popular destinations where you can spend best family holiday:
1. The Taj City Agra
2. Jaipur, Rajasthan
3. Ooty, Tamil Nadu
3. Kerala
4. Mumbai
5. Haridwar & Rishikesh, Uttarakhand
6. Goa
7. Andaman and Nicobar
8. Kashmir
9. Shimla, Himachal Pradesh
10. Banaras, Uttar Pradesh