Mumbai is the city that is never asleep and always full of life, one city that you must visit at least once!
From the yummy food and the nightlife to the beautiful places to visit here, there is more than enough to keep you occupied and awestruck while you stay here.
So if you are planning on a getaway anytime, we have mentioned the best places to visit in Mumbai.
Also Read: Best Places in India to Visit
Top 5 Tourist Places in Mumbai
There are lots of tourist attractions in Mumbai, among them we are going to discuss the list of best places to visit in Mumbai,
1. Gateway of India
Gateway of India is one of the most famous, and best places to visit in Mumbai, it was built to celebrate the visit of Queen Mary and King George V who came to India for their coronation as the emperor and empress of India.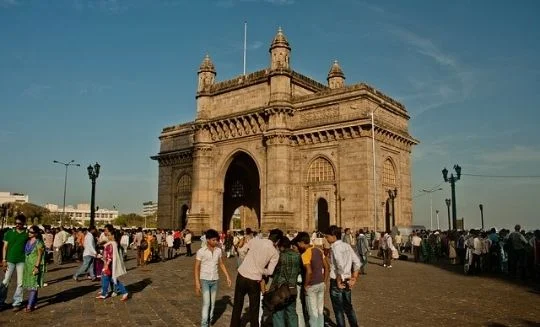 The monument structure is breathtaking, and the place is best for your photography.
You can sail through the Arabian Sea as the cool breezy winds hit your face and you admire the view.
Try to visit during the time of sunset or the sunrise and the view is splendid and will surely leave you mesmerized.
Not only that, with excellent architecture to admire and the lovely dusk and dawn view of the gateway of India, yet have more things here that you can explore.
The street food here is mouthwatering. You must taste it and savor the taste with that. The shops here offer the best ethnic wear too at very reasonable prices!
2. Red carpet wax museum
Always wanted to meet your favorite stars but never had a chance? Well, you can still meet them! Though not personally, and yes, they won't talk too.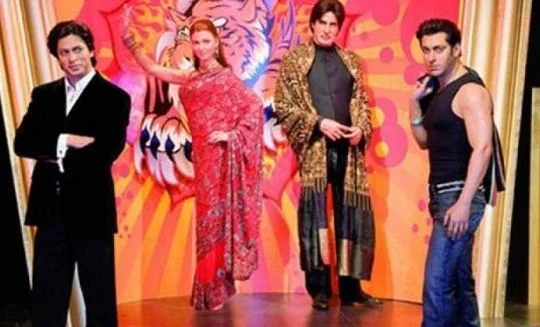 Why? Because it's a wax museum! You heard us right. We have a wax museum in Mumbai.
There are wax models of famous people, including stars, global personalities, and people from different walks of life.
Also Read: Best Places to Visit in Arunachal Pradesh
It showcases moving statues of renowned personalities like Mahatma Gandhi, Abraham Lincoln, Mother Teresa, and many more.
Now you can click a selfie with your favorite star, post it online, and make your friends jealous!
3. Haji Ali Dargah
Haji Ali Dargah is the most famous and iconic spot to visit in Mumbai. It is floating in the sea in all its glory.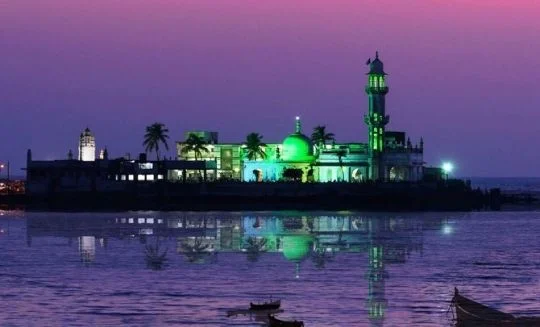 It was built in the 19th century as the tomb of Saint Peer Haji Ali Shah Bukhari; the legend goes around that he died on a pilgrimage in Mecca but they found his casket on the shores of Mumbai.
Also Read: Best Tourist Places in Andhra Pradesh
People from all around the world visit this place yearly, especially on Thursday and Friday.
You can reach this place with a constructed lane that connects the building to the land.
To have a feeling of peace and spiritual attainment, this place is perfect for you. It even has a marketplace nearby where you can buy souvenirs.
4. Bhandardara
Though this place is lesser-known compared to our other two, it is the best place to visit in December near Mumbai.
Beautiful lush greenery surrounds it, adoring hills accompanied by countless species of flora and fauna.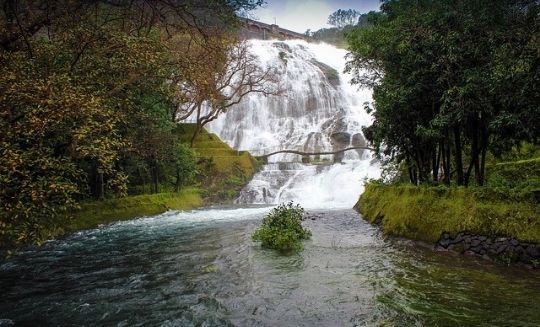 A perfect escape in winters to enjoy the weather with scenic beauty and yes, don't forget to click some pictures!
The place is filled with constructed and natural dams, waterfalls, and beautiful lakes.
You can visit the Bhandardara Lake, which is a perfect spot for photography, and Mt. Kalusubai offers you beautiful scenery.
The Radha and umbrella fall, a peaceful place where you can simply enjoy the company of your loved ones.
And if you have a loved one with whom you want some quality time, these are the best places to visit in Mumbai for couples.
5. Bhimashankar
Famous as a popular religious and trekking spot, this place in Mumbai will surely make you have a great time!
It is in the Bhorgiri region and is surrounded by splendid hills and is one of the twelve traditional Jyotilingamshrines of Lord Shiva.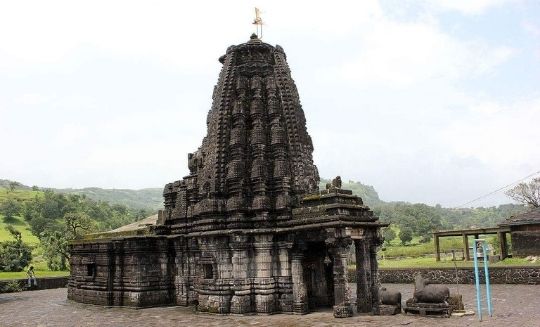 Rainforest surrounds the temple, adding perfect spots for some nature photography.
You can visit the temple and worship as well as go on a trek for some exciting activities on your trip.
Take a deep breath and enjoy the scenic beauty!
Also Read: Best Places to Visit in South India
Top 10 Best Things to do in Mumbai
On top of this, we have a list of top things to do in Mumbai, so buckle up! And enjoy reading these.
Take a trip to the famous Elephanta caves, these centuries-old caves are filled with an amazing intriguing history.
Go for a lively walk at the Marine Drive, after a day filled with visiting places a walk to the marine drive seems like a peaceful option, here you can enjoy Mumbai's laidback atmosphere.
Go visit Bollywood! Mumbai is the hub of movies, go visit the sets and catch some of the behind the scenes and who knows you might meet your celebrity crush there!
What's better than a peaceful evening at the Juhu beach after a long day? Nothing. Stroll in the sand enjoys the sunset and the waves, perhaps some tasty food too.
If you visit Mumbai you ought to visit the Colaba shopping center, here we have excellent cafes that offer the signature style food of Mumbai and stores filled with the latest fashion clothing.
Though the climate of Mumbai is moderate you can play with snow there. Yes, you heard it right, the Snow World in Mumbai acts as the main tourist attraction. You can do activities like ice-skating and snowboarding here.
Don't forget the food! Mumbai's street food is just yum! From Pav Bhaji, Pani Puri to Mumbai style sandwich you never run out of options here.
Essel World in Mumbai is an adventure park and is worth a visit, there are some exciting rides here that will surely give you an adrenaline rush.
Fan of stargazing? Then go visit the Nehru Planetarium, it takes you on a visual journey of the universe and you experience what it must feel like to be in space.
Want a romantic evening with your significant other? Bandra Fort is your destination. Watch the sunset here in peace and simply enjoy the company of your loved one.
Here we end our mini-tour of Mumbai, well what are you waiting for? Go pack your things!