If you love mountains, monuments, vast culture, delicious cuisines, and many more like these to experience in India, the northern part is filled with such places and adventure.
Not only this, if you love fancy we have luxurious trains for you too! Giving you a fancy tour in Delhi.
Even shopping here is just like a magical adventure here, from the Sarojini market in Delhi to the handloom market of Kashmir. You will love it.
Want to know more? Read the article till the end. We have mentioned the best places to visit in North India.
Best Tourist Places in North India
Northern India has many beautiful place, Among them here we are going to share some best tourist destination in north India for you:-
1. Lansdowne
A quaint and beautiful hill station of north India is the Lansdowne, though not so popular but effectively beautiful sight.
Though if you are planning to visit this place, visit in December when the weather is pleasingly chilly and good to enjoy.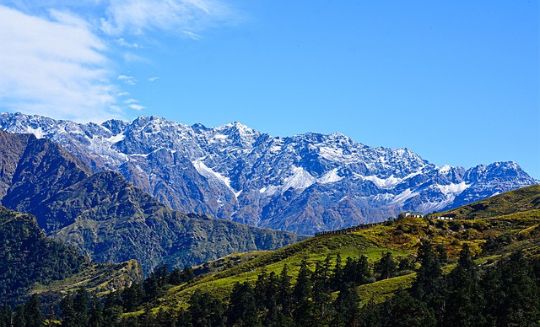 The tip N top point here offers you a splendid view of the Shivalik range, with the sunset and sunrise offering an add on to the view.
Camping here is of great experience here and the hotels and resorts even provide discounted rates that are very pocket-friendly.
How to reach there: The place is at a distance of about 276.5 km from Delhi and it takes about 5 hours to reach by railway and 6-7 hours by road.
2. Haridwar and Rishikesh, Uttarakhand
Being considered as the twin national heritage cities, these two are famous for their religious places and scenic beauty.
The city is filled with a holy and peaceful aura that will calm your nerves and make you enjoy your time here to the fullest.
Here you can visit the Har Ki Pauri ghat that is the Most Famous Ghat of Haridwar, visit the temples, eat delicious food and simply explore the city.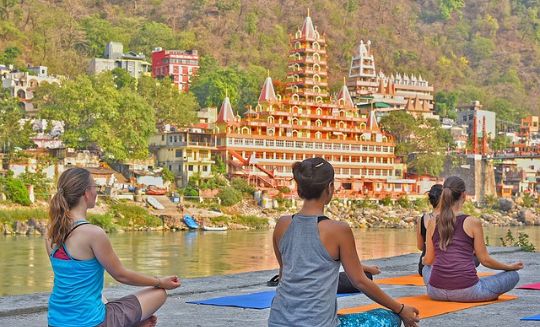 In Rishikesh, you can visit the Ram Jhula and Laxman Jhula, popular spots here, even the Beatles visited these places back in the 60s.
You can even enjoy water sports here, like river rafting and bungee jumping.
How to reach there: The cities are at a distance of 264 km from Delhi and take about 5 hours to reach via railway and about 7 hours via road.
3. Chandigarh, Punjab
Known as the happiest city in India, Chandigarh is the first planned city in the country.
The city is known as a popular shopping place with plenty of monuments to visit and a variety of foods to experience.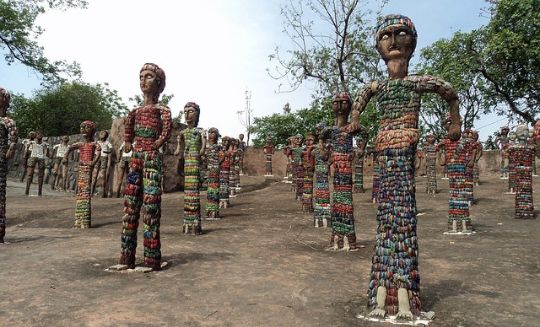 You can visit the Rock Garden here that contains over 2000 sculptures which were made from stones.
The Open-Hand monument gives the perfect credit to Le Corbusier, the mastermind behind this planned city.
To refresh yourself, you can take a walk up to the sukhna lake or visit the Mansi Devi mandir. Whatever you do, Chandigarh will not leave you disappointed.
How to reach there: Chandigarh is at a 256.4 km distance from Delhi and takes an average of 4-5 hours to reach by train and about 5 hours by road.
4. Ranthambore, Rajasthan
One of the common activities that are popular among tourists is wildlife sighting. Ranthambore National park is one such place and a dream destination for wildlife photography lovers.
It is one of the most fascinating places in India that is solely dedicated to the wild, having many exotic animals for sightseeing.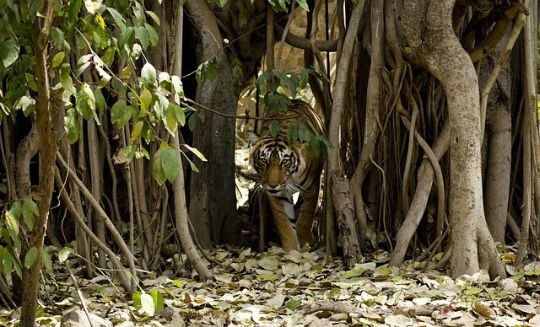 You can enjoy the wildlife safari that will cover most of your tour, allowing you to encounter the wildlife in very proximity.
You can also visit the natural history museum, the old banyan tree, and many other such sites.
How to reach there: The nearest station is about 10 km away from this park and if you drive up to the place, it is about a two-hour drive.
Try taking the Sawai Madhopur railway station. It is connected to all the major cities, making it easy to travel.
In the Karon and the pilgrim town of manikaran, Parvati Valley is famous for its scenic beauty and slopes that are covered with lush greenery and pine trees.
Best known for its trekking routes with the Parvati river adoring the sites, you will be mesmerized by the beauty of this place.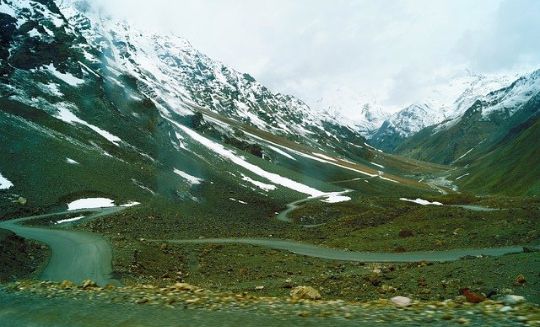 Everything gets better in the night when there is a bonfire under the starry sky in this place, so don't forget to experience one!
Oh, and you can relax in some hot springs here! Sounds heaven right? Not only this the food here is yummy and shopping here is pretty popular too.
How to reach here: The nearest station from this place is 144 km away, and from here you can hire a cab that will take around a 4-5 hour drive to reach this place.
6. Lucknow
The City of Nawabs is one place you will definitely like, known for its grace and elegance filled with lush green gardens and monuments.
The city is the capital of Uttar Pradesh, hence is well connected to all the cities via railways and airways.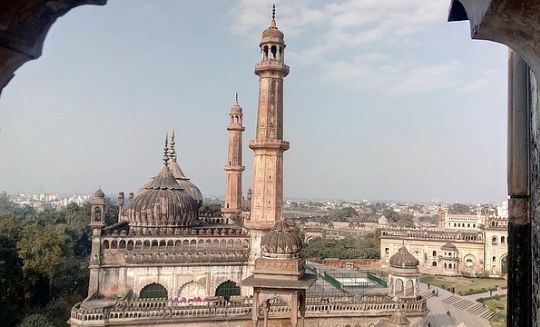 You can visit the Bara Imambara, which is a wonder on its own, standing with no supporting pillars. The support is through dense secret passages of over 1000 routes.
This makes a labyrinth that was built to confuse the enemy.
You can enjoy a leisure walk in old Lucknow that is filled with history and heritage or you can go on a gastronomical tour of the cuisines here, all embarking on the old Mughal traditions.
How to reach there: Lucknow is at a 534 km distance from Delhi and will take about 7-8 hours to reach via train and about a 10-hour ride via cars or bus.
Auli is one of the most famous hill stations in the northern part of India, the environment here is clean with the best scenic views.
Trekking here is a popular sport that offers a route filled with spectacular views that will leave you awestruck in your journey.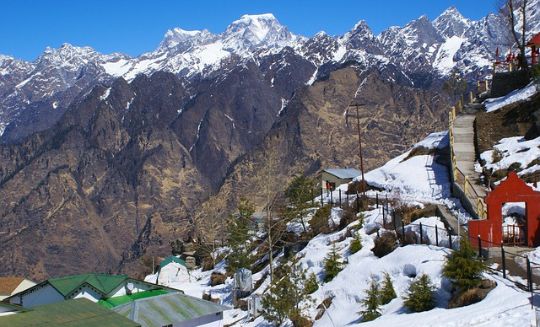 After a long day or before the start of a long day, you can enjoy the beautiful sunset and sunrise here. Just do not forget to click some memorable pictures!
Auli also has Asia's longest Gondola ride, so now only you get to enjoy the view from the ground but also from above.
How to reach there: The nearest railway station to this place is the Rishikesh railway station that is about 250 km away. It takes an average of 5 hours to cover the distance.
8. Kashmir – Circuit
Kashmir is a natural beauty filled with mesmerizing lakes, beautiful gardens, and snow-covered mountains.
The climate here is very cool even when the summers are cruelly hot, and if you plan your trip in winters, the place is filled with snow that you can enjoy.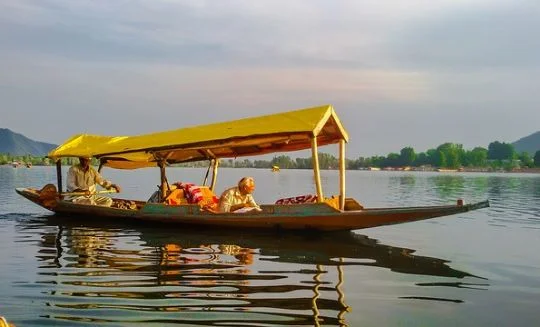 The Pristine lake here is one of the chief attractions of this place, perfect for people who love to enjoy quality time with nature and perhaps love capturing photos.
You can even visit the museum here to take a deep look at the history and heritage of this place.
How to reach there: To reach this place you have to take the train, it will take you to the Jammu Tawi railway station that is about 330 km from the main Kashmir and will take about 6-7 hours to reach there.
9. Amritsar, Punjab
Amritsar, a beautiful city founded by the Sikh Guru Ram Das in 1577, has more to offer than you can count.
It is a land of spiritual and architectural beauty, and home to the holiest shrine of the Sikhs, Sri Harmandir Sahib.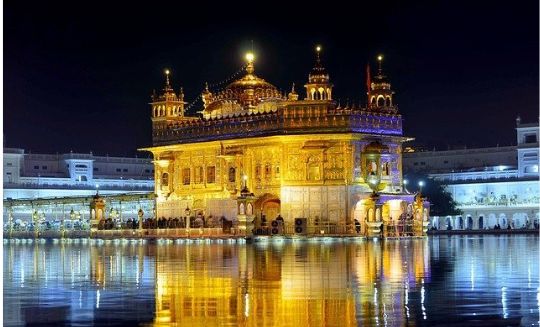 The place is home to the world's largest Sikh community, and also the biggest community kitchen in the world.
Here you can visit the Sadda Pind, which is a theme park depicting the Sikh heritage and culture.
The Gobindgarh Fort is a red brick sandstone fort, that is a live museum for displaying the city's history and heritage.
How we reach there: It is at a distance of 446 km from Delhi and takes about 7 hours to reach by railway and about 10 hours by road.
Known as the home to the Tibetan spiritual leader of the Dalai Lama, these cities are the hub of spirituality and are only 10 km apart.
The locals are friendly here with the food being delicious and having a lot of variety. You can even go shopping here, perhaps buy yourself a beautiful souvenir.
Trekking here is a popular sport with beautiful places like the bhagsu fall to visit and enjoy the scenic beauty.
Camping under the starry sky is a beautiful option here, to enjoy some quality time with your family.
How to reach there: The distance from Delhi to these cities is about 530 km, which takes about 10 hours to reach by railway and about 15 hours by road.
Also visit: