Taking out your partner on a lunch date or a romantic candle-night dinner date is now something ordinary.
Are you looking to do something special for them?
Like a trip where you both can explore new things and enjoy the variety of adventures out there?
A peaceful place away from the city rush where you can enjoy privacy and quality time with each other? Some places where you can get fresh air, beautiful nature view and refreshment of mind?
Most Recommended: Best Places to Visit in Mumbai this Year
Well, then we suggest Pune, a beautiful city full of romantic places where you can enjoy to the fullest. This beautiful city has a diverse range of attractive and peaceful places with a perfect mixture of history, innovation, beauty, and calmness.
Let us guide you with the best places for couples here so you don't get confused much on your trip,
Most Recommended: This Year, You Must Visit these Places in Maharashtra
Top 20 Best Places to Visit in Pune For Couples
This article will tell you the famous places in Pune,
1) Shaniwar Wada Palace
Shaniwarda Fort is among the best places to visit in Pune for couples and is equally famous due to the Bollywood historical period movie Bajirao Mastani.
This historical building is one of the best popular places to visit in Pune. It was built in 1732 by the Peshwa of the Maratha king. The place has an intriguing aura, almost making everyone awed by its presence.
Most Recommended: In this Year, Must Visit Places to Visit in Goa
The major attractions of this fort are the Thora Rayancha Diwankhana, which was the receptionist hall for the eldest member of the royal family.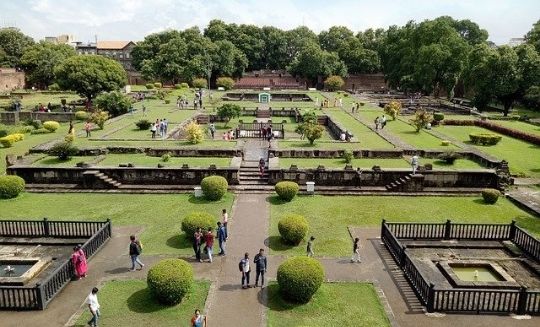 The Nachacha Diwankhana, which was known as the dance hall of the palace, all the major events related to pleasing the royals happened here and many more such places.
Because of its lush green surroundings, the historical architecture is among the top places to visit in Pune. It has attractive gardens with exquisite fountains and well-maintained lawns, reflecting an impression of beauty and mystery. You and your partner can enjoy the beauty and peace on the garden lawns and click some beautiful pictures.
Best Places to Visit in Gujarat for One Day
You can easily reach this amazing destination with an Auto or Taxi. Upon reaching, you have to buy an entry ticket. Then you can easily witness the beauty of this famous historical monument.
Dagadusheth Halwai Ganpati Temple is not too far from the location. You can easily take blessings from God and wish for more happiness. You can also visit nearby famous restaurants, namely Alto Vino, 360 degrees, Sentosa, and Chingari.
It is the best place to visit if you love to learn about history or visit old forts. The overall construction of this place is eye-catching and the scenic view catches tourists here.
2) Aga Khan Palace
One of the breathtaking landmarks of Pune is the Aga Khan Palace, which Sultan Muhammad Shah Aga Khan III built in the year 1892.
Building this palace was that the sultan wanted to help the poor accommodate a better life.
It is considered an important monument of Indian history. It holds an important chapter in our book of freedom struggle.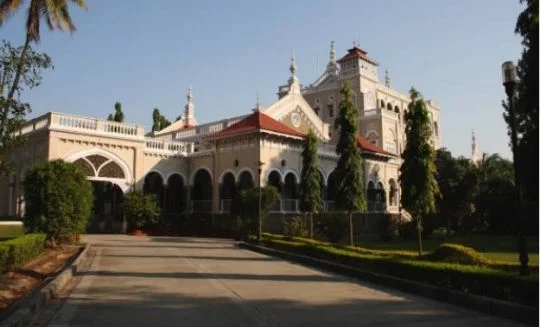 Some important freedom fighters, like Mahatma Gandhi and his wife, Sarojini Naidu and Mahadev Desai, were held captive here. You can visit and see some artifacts of that era.
3) Dagdusheth Halwai Temple
This famous temple in Pune accounts for many tourists all around the year.
It has a yearly ten-day festival named Ganeshotsav The construction of this simple focus more on the idol of Ganesh, with Jay and Vijay. These are two sentiments made of marbles that also act as a prime attraction.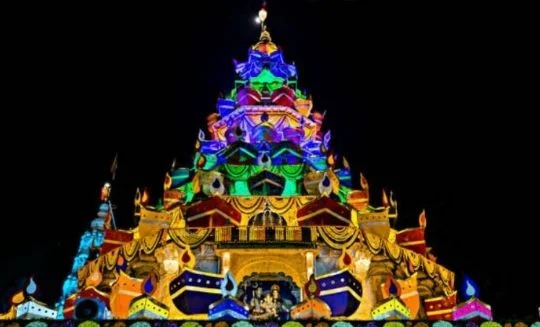 The history of this place is intriguing, though you can hire a guide to know more about this place. That is the major festival of this city and is celebrated with a lot of joy.
4) Osho Ashram
Do you enjoy being in peace? Where can you both actually spend some time in solace away from city rushes and tensions of life, at least for some moments?
If the answer is yes, we suggest you visit the famous Osho gardens or ashram. Make your evenings even more romantic under tall trees and enjoy the beautiful view of nature. It is also known as Monk's paradise and is among the most famous spots for lovers. It is in Koregaon Park and was founded by Rajneesh Chandra Mohan Jain.
The best time to visit here is 6-9 AM and 4-7 PM with some hand full of snacks. You can enjoy the scenic view of sunrise and sunset and witness some peaceful moments. You can also take a walk in the whole Garden, hand in your partner's hand, and feel the life within you with some fresh air.
This place is heaven for people looking for a place filled with greenery and peace, as it will help you get a break from that daily hustle.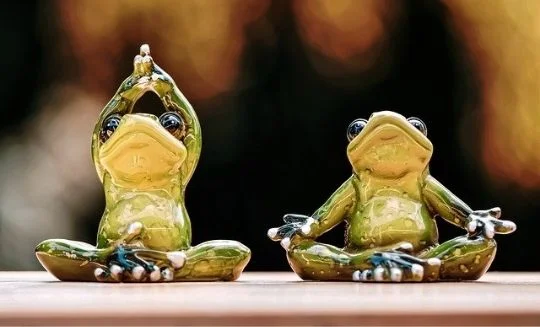 The ashram is dedicated to yoga and doing meditation and various forms of other meditations too that help you relax and get in touch with yourself.
You can have massages here, play tennis and other such sports; simply it is a place to leave all your troubles behind and relax.
You can easily reach the beautiful destination via Wellesley Road or Raja Bahadur Mill Road. Public transports are easily available, or you can use your own vehicle too for convenience. You can also visit nearby cafés like Dario's Restaurant or Little Italy Restaurant for some tasty snacks.
5) Vetal Tekdi
Love hills? Then you must visit this place!
Vetal hills in Pune are the highest point of elevation and one of those places that will leave you wanting more and more.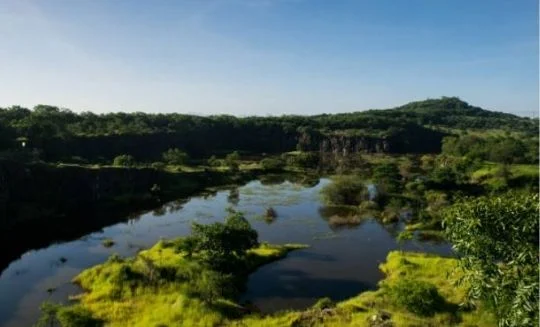 Adventure lovers, nature lovers or simply escaping from reality lovers will definitely enjoy this place.
You can take a long stroll here simply enjoying the view and perhaps clicking pictures.
Have some quality time here by coming to do a picnic at this location or simply enjoy some quality time with your family.
6) Raja Dinkar Kelkar Museum
Want to fuel your curiosity level? Then you ought to visit the museum! This museum is the most famous place in Pune.
It holds the rare and intriguing collection of Doctor Dinkar G Kelkar's dedicated memory to his son, Raja.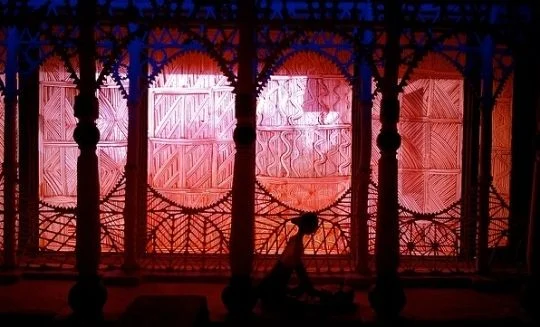 The building comprises three floors, each displaying different sculptures and artifacts, all dating back to the 14th century.
The museum displays a variety of artifacts not only of the 14th but also the later period. Each floor will keep you entertained and busy throughout the visit there.
Also Read: Top 10 Best Place to See in Himachal Pradesh
7) Parvati Hill
If you are into nature and greenery, this place will surely make you happy. It is one of the prominent places visited in Pune by tourists.
Parvati Hill is among the top romantic destinations in Pune for couples. It is a breathtakingly gorgeous and romantic location. You can easily walk the 103 steps to the temple situated at the top of the hill.
You can go trekking here or enjoy some quality time in the embrace of mother nature, but mostly, this place is famous for its Parvati temple.
You can worship together for your happiness and relationship and enjoy a spectacular view of the city. The clean environment at this location, which is also 2100 feet above sea level, can truly make you fall in love. To reach the scenic top of this mountain, climb the 108 steps.
The temple was built by the Peshwas and is 2100 ft above sea level. You can enjoy the beautiful sunset from here.
There are some other temples that you can also visit here, like the Devdeveshwar temple or the Kartikey and Vishnu temple.
You can even visit the Peshwah museum to take a deep look into the lives of Peshwas.
We suggest you the best time to visit this beautiful place at the time of Sunrise or Sunset. It will be fun with your partner to enjoy the adventurous trek to the top of the temple. You can make it more memorable by clicking on some good pictures to cherish it forever.
8) Sinhagad Fort
Known as the Lion fort, this fort is one of the most famous historical sites in Pune. It was built about 2000 years ago, and the location where only makes this fort more beautiful with time because of the aging because of the climate.
Thinking of scripting your own love story between the patches of a rich history? Sinhagad Fort is among Pune's favorite spots for couples. Spend some good quality time with your close people while admiring the panoramic views of the fort. It is also a good recommendation for history enthusiastic people.
Various little haunts were once designated as outposts but have been converted into private chambers for couples.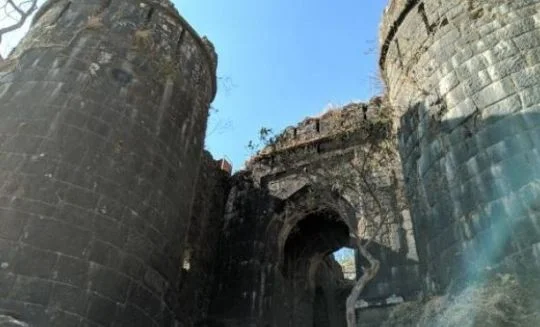 There are two entrances to the fort with walls having to carve to their time, signifying a lot of history and telling tales about that time.
If you and your partner share the same hobby of fun and adventures and love trekking, it is a must-visit place for you. Don't forget to click some cute pictures to keep it forever.
This location is about 30 km from Pune. You can easily reach there by public transportation or by your own vehicle. Deluxe buses from bus stands are also available for comfort. You can also visit nearby famous cafes like The Sassy Spoon and The Coriander Leaf.
You can do trekking here or take a tour walk here exploring the parts of the fort with the help of a guide who will also enlighten you on the history of this place that, is quite interesting to know.
9) Pawna Lake
If you are looking for the best places to visit near Pune in winter, this is your destination.
Pawna Lake, which also allows camping, is another best place to visit for couples. Couples can spend their cozy afternoon on the beautiful lake and the romantic evening at the camp. You can also spend the night under the stars together and make it a lifetime memory to cherish by the lake. This is an ideal weekend romantic getaway for couples that enjoy camping and the outdoors.
The building of the Pawna Dam resulted in the formation of man-made Pawna Lake. The lovely scenery by the lake may help you and your partner relieve tension and spend quality time together, creating great memories for a lifetime.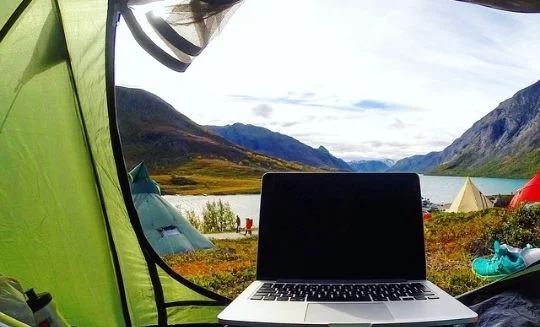 The best time to visit this place is during winters as the atmosphere is set exactly right and this place offers a lot of activities that you can enjoy with your family.
It offers a splendid view for clicking photographs, and you can spend quality time here by camping here, sightseeing, strolling, or simply clicking photographs.
Though the lake is open to visit 24 hours a day, it is suggested to pay a visit at the time of beautiful sunset. You can also bring some snacks and set up a tent by the lake to gaze at the starry sky, making it more romantic.
10) Lonavala- A Beautiful Hill Station
Another best place to visit near Pune in winter is Lonavala. Lonavala is a well-known hill station close to Pune and the first choice of couples who want to spend their time in an area with great weather and lovely green hills. It is an absolutely chilled station in the mountains are covered in a thick foggy atmosphere with greenery covering you all around.
The periodic drizzles and the soul-soothing beauty make a romantic weekend mood.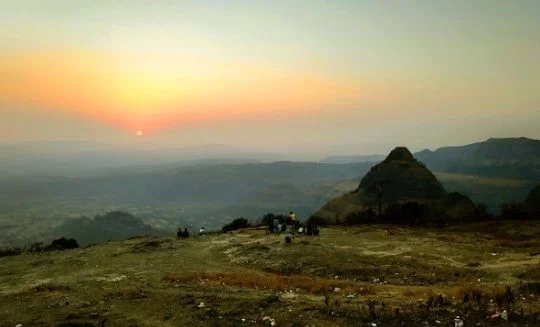 You can also go for hikes in the woods or enjoy a nice picnic time with your favorite snacks. In Lonavala, you can also enjoy a hot air balloon ride with your girlfriend and spend quality time high in the clouds. There are several balloon clubs where you may register for a ride and have a great time.
Choose the best packages provided by the authorities. On weekdays, the ticket prices are Rs.10, 200 per person, and on weekends or special holidays, the prices are Rs. 11,800 per person.
Also Read: Best Places to Visit in Andhra Pradesh
11) Lohagad
Lohagad is among the best spots to spend quality time with your partner in Pune. It is among the most attractive greenery locations with stunning sights and Pune's most romantic couple spots.
With its gorgeous surroundings and historical ruins, Lohagad is among the must-visit place in Pune. It is an ideal location to spend some quality time with your bae and enjoy the natural beauty.
Don't forget to trek to the fort's highest point and make it a memorable one by clicking cute pictures. The magical lake at the top peak of the fort has another story.
It is also surrounded by lush green space, making it among the best places for couples to chill and appreciate Natural beauty.
Lohagad is some 60 km from Pune, and you can easily reach there by the Mumbai- Pune Expressway or any local train from Pune-Mumbai. You can also enjoy the road trip via cab or your own bike on a pleasant day to make your trip more memorable.
You can visit nearby famous restaurants or cafés like The Kinara Village Dhaba and Café 24 for some quick and tasty snacks or cuisines.
12) Okayama Friendship Garden
Okayama Friendship Garden is also popular as the Japanese Pune Garden or Pu La Deshpande Garden. It is, without a doubt, among the best spots in Pune for couples to visit.
Its well-maintained pure white waterfalls, finely constructed Japanese structures, bamboo plantations, straw bridges, covered rusty pavilion-type hutments, and fragrance flora makes it Pune's most attractive and romantic spot.
The maintained lawns and pathways allow a comfortable walk with your lover. There are various plants and beautiful flowers to discover in the Garden. You can enjoy a lovely evening walk with your partner and play some fun games to make the moment cute.
You can easily reach the destination with public transportations or using your own vehicles to enjoy the road trip. You can also visit nearby famous restaurants and cafes like Pune Sugar Box, Café Du-Mich, or Sentosa Multi-Cuisine Restaurant for some tasty snacks.
13) The Empress Garden
A beautiful location to visit in Pune, the Empress Botanical Garden, invites its visitors to indulge in the peace and serenity of natural beauty.
This Garden has some fields, lush green jungles, lovely lakes, and an astounding diversity of plants and wildlife that you can explore with your lovers. It is maintained by the Agri-Horticultural Society of Western India. It is a lovely area to be in as you can spend a couple of hours admiring the magnificent scenery.
It is best to walk with your loved ones and discover the natural beauty and different types of flowers and plants. You can also capture the beautiful scenery and moments in your camera to cherish the moments.
You can easily reach the destination through public transportation or personal vehicle convenience. You can visit nearby restaurants like The Burger Barn, Dario's Restaurant, or Sorriso for some quick snacks.
14) Mulshi Dam
You may visit Mulshi Dam on the Mula River for a romantic picnic date with your partner. If you both don't share the same interest in going on picnics, take a romantic walk with hands in hands around the place. There are also several lakes near the Dam that are worth exploring.
This location provides undisturbed natural beauty, a nice mood under the bright skies, and broad stretches of the sky that gradually mix into greens to create Pune's most romantic locations.
Mushi Lake, surrounded by lush green plants and grass, elegantly displays one of nature's most attractive aspects. Such a relaxing and calming ambiance is great for a romantic getaway.
You may take your favorite crispy snacks and enjoy a nice picnic and quality time with beautiful scenery. You can also enjoy a Boat Ride on the lake, which is an important factor to consider as a romantic getaway. Create lifetime memories to cherish by capturing cute and beautiful clicks with your partners.
The place is open to visitors from 6 AM to 9 PM, but the best time recommended to visit it is at the time of sunset.
15) Panshet Dam
Panshet Dam is famous for its romantic locations in Pune and the whole world. You must visit the Dam for a memorable romantic date with your partner. The road trip from the city of Pune to the Dam is the highlight of visiting this location.
This trip will relax your soul as you travel through such lovely villages and beautiful greenery. The sweet sound of cascading water will relax your mind, and you will have a great time with your partner for sure.
Other than romantic picnic spots, you can enjoy various other activities with your partner. You can enjoy the fun water activities like boating, speed boating, water scooter riding, diving, banana riding, and many other activities. You may capture each moment with your cameras and enjoy it to the fullest here.
It is located about 40 km from Pune, and you can easily reach there by public transportations or time or book a cab or taxi. You can also use your personal vehicles for your convenience. For some tasty snacks, you can visit nearby famous restaurants like Orient Octopus, Basho's Restaurant, and Grandma's Homemade.
16) Hadshi
The natural beauty of Hadshi is attention for couples. Hadshi is a monastery or ashram near Lonavala.
It is among the most visited places by tourists and couples in unusual situations to visit near Pune. On the picnic benches, you can unwind and have a talk about anything peacefully with your partner.
You can actually have some peaceful time here without any rush or difficulty. Feel the ashram's beauty and simplicity; take a walk through the gardens, sit on the grass, and spend a peaceful day with your loved one.
17) Lavasa
Lavasa is a man-made hill station among the most famous destinations for couples visiting Pune. Set amidst the picturesque hills, Lavasa is a hill station that resembles a riverfront English village.
To add to the charm of this charming hill town, the designers intentionally put quaint small eateries, aesthetic cafes, bridges, fountains, and musical lights. Couples enjoy strolling along the riverbank and spending some quality time here.
18) Diamond Water Park
It is Pune's one of the ultimate fun, thrill, and exciting destination. Diamond Water Park is the best place for couples searching for some excitement and adventure.
You can splash around on the water rides and the enormous wave pool. Within the park, there is a restaurant where you may eat great meals.
Don't forget to capture every beautiful moment with your cameras to cherish it for a lifetime. Have a great time ahead!
Frequently Asked Questions (FAQs)
Question1: Where to buy Paithani Sarees in Pune?
Answer: Various types of sarees are available in Pune. But, the Paithani saree is the specialty of this city. If you are roaming in Pune, you must buy this saree. You can buy this saree from Yeola Town, Nashik, Maharashtra. This town is the largest manufacturer of these sarees.
The range of this saree is started from 1000 rupees to 10000 rupees.
Question2: Which Sarees are Famous in Pune?
Answer: Moolchand silk sarees, Peshwai Creations, Zartari Couture, Ganpati sarees, Ethnic Room, Wrap, and pleat, Nagalakshmi, Poshak.