Traveling is a stress-booster that actually brings out or discovers your new version. For safe and secure traveling, you must ensure a place where your body can relax and prepare for the next day.
Hostels come up with the comfort of home with the fun of a youth hostel. The hotel offers private rooms or suites to guests for rest and relaxation. They also provide more concierge services like spa treatments, restaurant options, etc.
Also Read: Which transportation is best for you: Public or Private?
Before choosing the right accommodation type, try to access your travel needs. While hostels are best suited for budget travelers, hotels are great for those who want space and luxury.
Many people wonder whether the differences between hostels and hotels are significant.
What You Should Choose Hotel vs Hostel?
A hostel is a communal setting, while a hotel is designed for privacy. This is the most important difference between hostels and hotels.
Apart from this, hostels have fewer disposable items, fewer facilities, and lower quality beds. They may or may not have private rooms or bathrooms.
Some hostels offer private rooms with beds, though most charge an additional fee. Hostels are generally cheaper than hotels. They also provide a more authentic travel experience as you share your room with other travelers.
Also Read: Do's and Don'ts While traveling for the first time
Are You interested to Make More Friends?
Traveling is all about discovering new things every moment that you spend. It can be either culture, cuisine, nature and most interestingly meeting new people.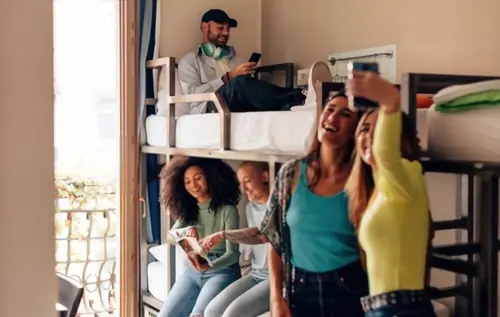 With such a great opportunity, hostels just add a little more to it. It gives you wider aspects to know more about people, maybe of similar or dissimilar interest.
Are Hostels Cheaper than Hotels?
While traveling, getting a fat bill is quite obvious; this point is worth noting and should be kept in mind. The price tag in hotels rises just for extra facilities while staying.
Looking for a budget-friendly option, hostels can beat hotels as they are cheaper because the bill of the room is split among the guests. It's just an old perception of a hostel in everyone's mind of unhygienic washrooms, dilapidated walls, tasteless food, etc.
But it's not true in today's time. Hostels offer many facilities like Wi-Fi, complimentary breakfast, and Quality service.
Hotels Vs hostels: Which one is Better for Privacy?
Hotels allow you to stay peaceful and quiet in your own rooms. Hotel rooms are just barricaded from anyone other than your group. At the same time, you have to remain with other groups in a hostel.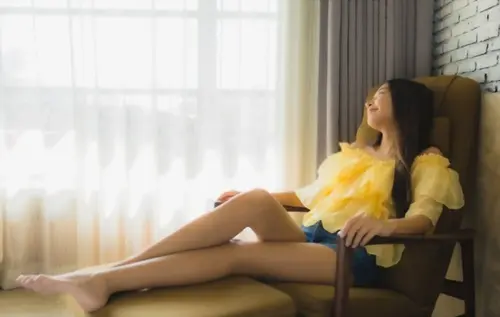 Hostels can even provide well-maintained private rooms to travelers if they don't want to share with strangers. On an affordable budget, you can also expect well-furnished rooms in hostels similar to that of four-star hotels.
Which is More Secure, Hotel or Hostel?
Hostels are also safer than hotels are; it's just a myth that hostels are less secure than hotels. Hostels have key card access to rooms and lockers to keep valuables securely.
You just need to lock all your essential items safe and not leave them anywhere.
Hotels are also secure as they are built with the best modern techniques.
Hotels Vs. hostels: Facilities
In terms of facilities, hotels are way better. It's as simple as the more you pay, the more basic facilities you will provide.
As the rates of hostels are low, they don't have basic facilities like towels, toiletries, etc. They expect that guests will bring with them.
As hotels charge more, they provide extracurricular activity-based facilities like bars, restaurants, fitness centers, and other sports facilities.
Hotels vs hostels: Better Location for Travelers
Mostly, they are usually found in cities or near nature. The benefit of the location of the hostel, it is constructed in a much more productive manner for getting maximum returns.
As hostel beds are affordable and highly famous, many people go for them. With that, they increase the size of properties. You can even bargain with the hostel staff but not in hotels.
Hotels vs Hostels: Accommodation
Hostels' prime rule is to keep maximum essentials in a lesser area, so reception will be nearer to your accommodation. You can interact with others more frequently.
While in a luxurious hotel you can see exotic rooms with many facilities.
Hotels Vs. hostels: Atmosphere
There is a huge difference between the surroundings and the atmosphere you can experience in hotels and hostels. Hotel service is formal; on the other hand, hostels are informal and help nature.
The ambiance offered by a hotel is strictly business-minded and money oriented. The place where you can stay calm and at your own pace. The socializing of guests is also less, and even the staff usually behave professionally with guests to maintain their professionalism.
Hostels have totally different vibes and are genial. Hostel increases the interaction between travelers. You have to share your room with the other person with a kitchen and many other things.
Hostels are cooperative and give lively vibes.
For Staff: Why you should choose Hotels over Hostel?
Looking forward to the staff, they can be good or bad according to their behavior. Hostel staff tends to mingle more than hotel staff. They can help travelers in many ways like giving knowledge of that particular tourist place, helping the travelers to carry their luggage, and spending Quality time with them like having a tea break, walking tours, etc.
On the other hand, the staff's polished appearance and professional behavior hinder them from being frank with their guests. Instead, they maintain a gap and conservative.
Not being personable, the hotel staff's information is also accurate and important. Still, the way it's getting conveyed makes all the sense.
For Quality: Why you should always stay at Hotel?
The Quality of a hotel is higher than that of a hostel, which in turn increases other factors like costs.
Qualitatively, hostels are not built for that purpose, and their cost is low. Their main objective is to give maximum facilities at a place and at a lower price.
But in today's time, the hostels are built with modern techniques to give competition to hotels.
Design: Why you should choose Hotels instead of Hostel?
Based on the design, hotels are attractive and luxurious because of their infrastructure.
Hostels are designed as dormitory-like structures where the maximum number of people can stay. On the other hand, hotels consist of rooms where people can live in their private space without disturbance.
Hostels are designed more for a communal feel rather than solidarity vibes.
How can you find affordable accommodation?
There are many ways by which you can find affordable accommodation like discussing after reaching your destination or you can go for booking the tickets online via various sites before your traveling journey.
Some websites, namely Hostelworld.com, Price line.com, Booking.com, agoda.com, Priceline.com, etc., can help travelers a lot.
Some other forms of accommodations are Hostels, Homestays, religious housing, camping, farm stays, etc.
Do you have to book hostels in advance?
You can book hostels prior, but in the case of last-minute bookings, you can also get there. Many hostels reserve a few beds for the last moment.
Hostels are great places for travelers who want a unique travel experience that includes living with others. They're a cheap way to travel, as you don't need much money to live in a hostel.
Hotels are great for those who want privacy and a clean environment, with the added bonus of meeting and mingling with fellow travelers. This can be the best option if you frequently travel by car.
Frequently asked questions (FAQs)
Q.1) How long can you stay in the hostel?
Ans- It totally depends on how long you want to stay in the hostel. You can leave whenever your trip comes to an end.
Q.2) Why are hostels so cheap?
Ans- Hostels are cheap because the bill will get divided among the roommates, and their main target is to give stay to young travelers on a budget.
Q.3) How much do hostels cost?
Ans- The price varies according to the hotel's facilities, comfort level, and location address. It costs in the range of $10 – $40 per night.
Q.4) Are hostels in Europe safe?
Ans- The hostels in Europe are very safe and secure to a great extent. They have excellent security features, processes, and staffing to avoid negative experiences.
Q.5)Do hostels provide private rooms?
Ans- Yes, hostels have private rooms which can provide the same vibes as a hotel room but at a lower cost.
Q.6) Do hostels provide food?
Ans- Yes, many hostels provide food, even complimentary breakfast. The Quality of food can vary as the materials are supplied by private contractors.