My part-time profession is in the travel industry, and I frequently get inquiries about how I manage to fund my extensive travels.
While it appears like I'm always traveling and taking crazy adventures in exotic locations like Oman, UAE, and Canada, there's actually much while it appears like I'm always traveling and taking crazy adventures in exotic locations like Oman, UAE, and Canada, there's actually a lot more going on. 
How to make money while traveling? How can I afford to travel? Have I been sponsored? Who is funding my global travel? Although it seems impossible, it is. And I'll soon demonstrate how.
How to make money while traveling?
You will have likely spent a lot of time accumulating money before you go traveling in order to fund your experiences. But have you ever wondered how travel bloggers make money?
Most Recommended: 17 Best Solo Travel Tips for this Year
You'll be able to do whatever you want to do, have fewer concerns about your budget, and maybe even stay away longer if you earn some additional money. Below is a collection of unique methods to generate money as you travel the world.
How to make money as a travel blogger?
This is the greatest approach to monetizing your blog, but it won't happen initially and probably won't be your primary source of revenue. This is the part of a press tour where you get paid per diem. Press excursions frequently take 20 bloggers at once, don't charge you anything, and include your flights, lodging, and meals in exchange for your blog posting about the trip.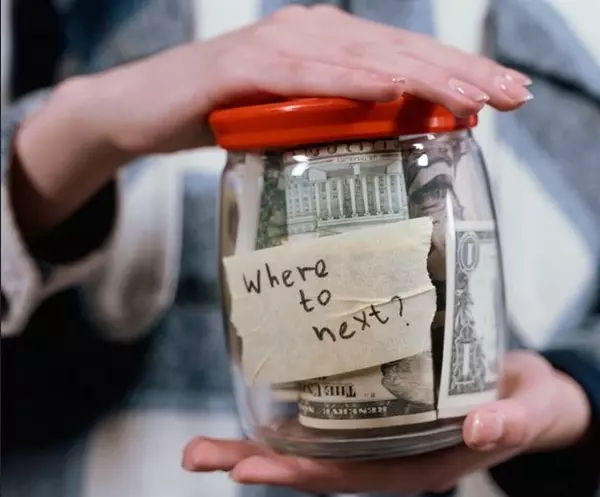 You're free to write whatever you want. However, if you are traveling within your specialty and have a committed following, you should be compensated well and talk about how to customize the trip for your audience.
Most Recommended: Packing Tips for Traveling Abroad
Post sponsored content
Writing a sponsored post is yet another option to earn money from travel blogs. This happens when a business pays you to write reviews of their tour operator, hotel, or perhaps even a review of a fantastic travel product.
You might even just write an article about the business. In essence, they are just paying you to advertise for them on your website, but they want it to be done in your tone, the one that appeals to your audience.
Companies typically grant you creative autonomy because, if you think about it, no one understands your audience better than you do. You can approach them directly and offer to create a blog article to highlight their goods or services.
Banner Ads on Your Website
Your first step is to launch the blog, regardless of how you decide to monetize it. Sadly, many people fail to even take this initial step.
Have you seen the advertisements on my website? About 40% of my revenue comes from such advertisements.
The best part about them is that they are entirely passive revenue, which means that even while I sleep or travel, I continue to get money from the advertising just by having them on my website.
Market Your Own Digital Goods
You will only receive a commission or a portion of each transaction when you use affiliate marketing. You keep all the profits when you sell your own goods (minus some fees).
Because of this, a lot of bloggers produce digital goods like eBooks, downloadable trip guides, and more.
To reach people who are interested in your information directly, you may either offer the items on your website or focus on growing your email list.
Because you just have to build them once and sell them forever, digital items are a fantastic option for bloggers to monetize their blogs.
Sell Sponsored Links
Additionally, some businesses will pay you to include a link to their website in one of your previous postings. This process is known as, "link insertion".
Let's say you have an article named "Best shoes for vacation" that ranks in position 1 on Page 1 of Google. If a shoe brand sees your post, it could offer you money in exchange for a connection to its website.
These will pay you far less than a whole blog article devoted to one particular location or object because it simply takes 30 seconds to incorporate a link in a post. But there are many elements that affect how much you charge; you may anticipate charging $50 to $100 for a link, although some writers charge more.
How to make money as a travel photographer?
Traveling photography is unquestionably one of the top dream jobs, especially for those who have talent in the field.
Imagine having a successful photography business where you earn a lot of money while experiencing life-changing travel. However, the world has recently altered rather quickly for the professional photographer.
Everybody has a cell phone with a good camera on it. Traveling to exotic locations is now more inexpensive than ever. Anyone with a nice camera may use social media platforms to become a social media influencer.
When the average enthusiast can become a successful photographer overnight, there doesn't appear to be much money available for vacation photography employment. But in this cutthroat industry, there is good news for independent travel photographers.
No pun meant, but this profession is far from dead. Even the greatest photographers with an eye for the ideal shot can succeed in the photography industry. So, below are a few pointers on how to become a successful travel photographer.
Buy and Sell Work Online
Potential customers will benefit from the small amount of money you get from publishing your work in publications.
People who see photography as an art form frequently display their favorite images on their walls. Some may as well belong to you! However, these new admirers of your work must first be able to locate you.
Also, you can sell your photography work on Shutterstock, istock, pixabay, pexels, etc.
Make a Website For Photography
It's true that not having an internet presence might hurt you. The key has a location where potential customers can find out how to contact you.
To sell your work in today's market, you need an online store (like pixabay). You should still possess your own website even if you sell your work on services like 500px or Adobe Stock. You may develop your unique brand and audience using your own website as a center. There are other options for your photography website than just a gallery.
Posts Your Work for Sale on Stock Photography Websites
Sell stock photos as a way to monetize your travel photography. Simply by offering your digital prints for sale on stock photo websites, you may continue to earn passive revenue throughout this time.
The greatest thing is that as your reputation as a photographer grows, your vacation stock images become more popular and marketable, allowing you to charge more.
Directly Sell Photos to Travelers
I assume a lot of people would value expert-caliber images when trekking and visiting great locations. Finding a professional photographer to take the shot would seem fortunate. Or you might set up a mobile picture studio. You may give them a card, much like at Disneyland, so they can later buy the pictures.
Families, couples, individuals with pets, and anybody else seeking to document this period in their lives can engage you to take their photos. You may even have a global clientele if you travel extensively!
How to Earn Money as a Travel Influencer?
Don't put all your eggs in one basket as an influencer to optimize your earnings. Yes, pick two or three revenue streams and concentrate on them, but never set boundaries for yourself.
You could never predict where the next dollar will come from or when a certain source of income may stop producing. Let's now delve a bit further into each of the income sources and discuss how they individually function:
Sponsored Content
I love sponsored pieces and branded content because they provide me the chance to review the newest and best travel items while also earning money.
However, I only search for sponsored articles for goods or services that I would have purchased otherwise. I retain an open line of communication with the company and share my experience with the product if it falls short of the standards I anticipate. I have not yet encountered any issues with any of the goods or services for which I have produced sponsored content.
I always include a notice stating that the piece is sponsored and make an effort to write it as honestly as I can.
Social Media Campaign
Campaigns on social media are a significant source of income. Even if you don't have a huge following on social media, you will end up having devoted fans that interact with your material, and businesses will start to pay more for smaller and mid-sized influencers who have better engagement rates.
These campaigns rely on you utilizing a product or service and sharing a photo, video, or story about it on your social media platforms to promote it. The hardest part of running a campaign is choosing the correct one and taking a decent shot without being spammy.
Consulting
Offer your audience or business consultancy services in your area of expertise. It is possible to offer private or group sessions at a predetermined hourly cost both in person and remotely through video conferencing.
Your field of knowledge should not be directly relevant to your blog, but it should be to increase your authority.
For some, it would involve counseling on a variety of topics, such as trip planning, photography, influencer marketing, and not simply how to become a travel blogger or influencer.
How to make money as a travel YouTuber?
Get paid for your trip videos
The best and most crucial step in monetizing your vacation vlog channel is to sign up for Google AdSense.
A Youtuber must have this in order to make money. With the help of Google AdSense, YouTubers with a minimum of 4000 watch hours and 1000 subscribers may put advertisements on their travel and tour videos and earn money when a viewer clicks the advertisement.
Once your channel has been made profitable via Google AdSense, Google will start running adverts on it that are appropriate for the viewers. These video advertisements can be shown at the start, middle, or finish of the clip.
Create a sophisticated SEO plan to increase audience
Having a successful SEO strategy is really crucial. You'll need to put in a little effort if you want your vacation films to rank among the best travel videos.
The first and most important step in being a successful travel vlogger is to identify and comprehend your audience. Utilize behavior analysis to deliver the content customers want to see.
Take your time and conduct extensive keyword research based on your consumer profile because it will be and stay your entire emphasis. In a way, the keywords that your target market is searching for are genuine MVPs.
Make sure to include these keywords in the titles, tags, and descriptions of your vacation videos. Make sure your vacation vlogs include a story so that your audience can relate to it since the finest travel vlogs are those that convey a tale.
Although creating closed captions and video subtitles takes effort, the results are worth it since they will improve how well your viewers comprehend your content and elevate your vacation videos to the top travel videos.
The thumbnail is yet another crucial element that will encourage a visitor to click on your vacation video. Similar to an image, a thumbnail may convey a lot of information. Create a thumbnail that immediately catches the viewer's attention.
To get individuals to click, they should pique their interest in an opportunity, your clear-cut position, or an energizing call to action.
Encourage viewers to subscribe to get new subscribers
At the opening and conclusion of every vacation video you create, be sure to address your viewers and ask them to subscribe to your channel on YouTube.
Your traveling channel's total view time and engagement rise along with the number of subscribers, which boosts ad clicks and revenue.
Additionally, the YouTube algorithm improves your visibility on search engines as your subscriber count rises naturally, which generates more traffic, ad clicks, and revenue.
Other ways to make money while traveling
Enroll in affiliate marketing initiatives
Do you want to know how to become a successful travel blogger and earn money? There are many ways to go about it, but one of my favorites is through affiliate marketing.
Let's start by defining affiliate marketing. You've already engaged in affiliate marketing without even realizing it if you've ever given a friend a recommendation for a service, eatery, wonderful book, or anything else. I genuinely get a tiny fee from these sales and recommendations through my site.
When I promote hotels, excursions, car rental agencies, travel accessories, etc., on my website, I engage in affiliate marketing.
When someone uses my affiliate link to purchase anything, I earn a commission. I'll then include what are known as affiliate links that point to these goods, locations, or services.
Freelancing
Any travel blogger's career path must include freelance photography. It may be a terrific way to supplement your income in addition to giving you the chance to travel to new locations and take stunning photos. There are several methods to sell your work and earn some additional money as a photographer, whether you're a novice or a seasoned pro.
Develop Courses
You may create lessons as a travel writer to show people how to tour the world like an expert. You may encourage people to travel more affordably and to enjoy the journey more by showing them how to save costs on lodging, airfare, and other travel-related expenses. On YouTube and Udemy, you may access a variety of courses made by experienced travel bloggers.
Copywriting/Content Writing
Copywriting is one of the most well-liked and lucrative sources of money for travel influencers. Traveling exposes you to many cultures and ways of life, which makes it the ideal subject matter for you to write about for travel and tourist businesses and earn money.
To let people know you're looking for employment and are open to new chances, include a "work with me" section on your blog.
That's all, then!
Many people don't consider blogging to be a legitimate career, but it does pay the bills and may be a possibility for you. Just be aware that it takes A LOT of work, and you may have to put in a year or more of hard work before you begin to see results.
Additionally, it costs money to cover hosting fees and other unforeseen expenses. There are several methods to monetize a blog, and selling ebooks appears to be a wonderful passive income option.
As soon as you start writing, you'll have a never-ending list of things you should be doing but just can't seem to find the time for. I would never argue that starting a blog is too difficult, but if you're considering it, act quickly and do lots of studies, so you do it right the first time.
People Also Ask For
Q. Can you make money with a travel blog
A. Whether you run your travel blog full-time or as a side gig, it may be a wonderful source of revenue. Building a career as a travel blogger is difficult and requires a lot of effort and perseverance. However, if you are enthusiastic about succeeding in this position, it may still be a wonderful career choice.