Traveling with long, tangly hair might be inconvenient, but I've discovered several solutions. It isn't easy to travel and always looks fantastic.
Traveling may be quite damaging to some people's skin and hair. When you're on vacation, you may skip your usual skincare routine.
Still, one breakout, and you realize it was a bad mistake. When traveling to new places, taking additional care of one's hair is essential.
Excessive travel can leave your hair harsh, dry, and unmanageable. Don't worry; it may seem like a big undertaking, but applying these simple techniques can help you manage your skin and hair much better when traveling. Here is a list of recommendations to help you protect your hair and skin when traveling.
---
Table of Contents
---
How to Keep Hair Moisturized?
Moisturizing is an essential step in the haircare and skincare processes. Sunlight, dust, and a lack of oxygen on flights can cause your skin to dry up. Keep a moisturizer on hand to keep the oil balance in check. It is the ideal travel companion. When traveling, most individuals avoid oiling their hair.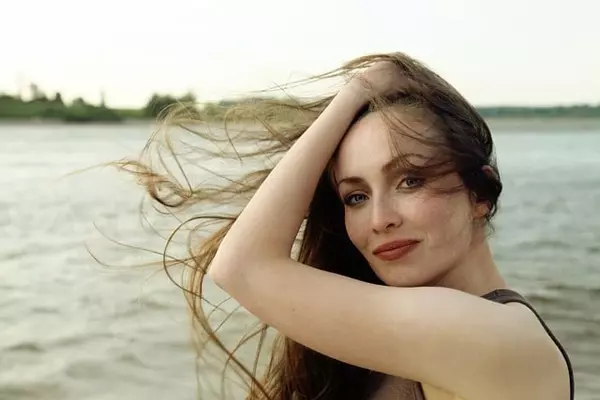 On the other hand, oil functions as a natural anti-absorbent for hair and works wonderfully. If you're going to the beach, apply a generous amount of oil on your scalp and forget about the dryness. Using oil on your hair will shield it from chemicals.
Follow these simple methods to maintain your hair healthy and hydrated during your trip:
How to Keep Hair Moisturized while Traveling by Road?
Preconditioning is critical
During travel, hair becomes dry and begins to look dull and damaged. It is essential to avoid hair dryness by adding oil to it before washing it regularly. Preconditioning your hair takes only 5 minutes but has a significant effect on the health of your hair.
Deep moisturizing treatment
Treating your hair to a spa or deep conditioning treatment a few days before traveling is good. It will maintain your hair healthy and in good shape while traveling. Moisturizing treatments quickly make your hair seem lustrous and smooth, which is always a bonus!
Since hair tends to dry out when traveling, applying a serum before brushing will help avoid hair breakage. It will help keep your hair from splitting due to extreme dryness.
How to Keep Hair Moisturized while Traveling by Plane?
Oil, wash, and deep-condition your hair the day before your flight or as close to it as possible. Use a herbal hair wrap and cuticle repair serum. This will help keep moisture levels stable for the following few days! On the day of travel, apply a leave-in conditioner to keep your hair from becoming drier, especially on long-haul flights. Cover your hair with a silk scarf during flight to provide a barrier between it and the static-inducing seat cover. When you land, open your hair and scrape it with your fingertips. Smooth and shine your hair using a mild moisturizer like coconut or argan oil.
How to Keep Hair Moisturized on a Beach Trip?
Apply natural oils to your strands
Coating your hair with natural jojoba oil to seal out salt and chlorine is one of the simplest methods to protect it from the water. Apply this nourishing ingredient to your hair as a deep conditioning treatment before heading out. For optimal effects, soak it in for at least 15 minutes.
Before you go out in the sun, nourish your hair
Leave-in conditioners and hair lotions assist in keeping your strands looking their best by locking in moisture. Coat your hair with your favorite product before going swimming to prevent it from harm while also caressing it.
Hair Care Tips while Traveling for Women
When you travel, your hair suffers. Hair care ideas for traveling should be one of the first things that spring to mind while planning a trip. Many causes contribute to hair damage, including air conditioners, pollution, direct sunlight, salty seawater, and so on. You have no control over your environment, but you can keep your hair from getting ruined. Not only should you take care of it while traveling, but you should also begin well before your trip and continue when you return home. Here are a few hair care suggestions to help you take care of your hair and keep it healthy when you're on the go.
(1) Pack only the necessities
You may believe that you will need every hair care product you own on your trip, but this is rarely the case. Examine your hair regimen and determine which items you cannot live without. Next, consider which goods you could temporarily do without. Choose whatever items you deem "important" and pack them appropriately. Suppose you're having trouble deciding what to buy. In that case, the necessities are shampoo, conditioner, dry shampoo, a comb or brush, hair ties, and bobby pins.
(2) Purchase a tiny detangling paddle brush.
These brushes are incredible! They are small enough to carry in your handbag and may be used on wet or dry hair. A tiny detangling paddle brush is ideal for all hair types and will come in handy more frequently on vacation.
(3) Wrap your hair bands or scrunchies around a hairbrush
Wrap as many hair ties and scrunchies as possible around your small brush to conserve traveling space. You'd be shocked how many you can fit!
(4) Remember to use dry shampoo
Dry shampoo may help everyone, especially while traveling! Because this item needs to be more frequently addressed, be prepared to share. Dry shampoo absorbs oil and helps hair seem less greasy without requiring you to wash your hair. Any vacation time saved is time well spent!
(5) Please bring a hat
Have a bad hair day? This problem can be solved with a hat. Bring at least one hat with you in case of a hair emergency. Apart from hiding a poor hair day, they can dress up any clothing and protect your skin from the sun. Hats are a win-win situation!
(6) Styling tools should be included in your carry-on.
Styling products like blow dryers, straighteners, and curling irons are permitted in your carry-on or checked bag. Putting them in your checked luggage makes the most sense, but packing them in your carry-on bag frees up room in your checked bag for other things that are not permitted in your carry-on bag. Also, because you never know whether your checked luggage may get lost in transit, it's comforting to know you can still do your hair!
Hair Care Tips while Traveling for Men
What could be worse than being stuck on a long-haul trip with bad food? It has an unpleasant airplane seat head condition, characterized by an oily scalp and unmanageable hair that may or may not smell. I'll help you discover how to travel-proof your hair so that you don't have to wear a cap for the rest of your vacation.
(1) Get Ready
Even if you wash and condition your hair regularly, you should give it another wash with shampoo and conditioner before heading to the airport for texture. This will eliminate extra oil from the scalp, roughen the hair somewhat, and provide long-lasting benefits while flying.
(2) Be Prepared
Pack light to limit the number of goods you have to carry. Look for grooming items in smaller sizes than their standard container. Transfer your favorite goods to smaller containers as an alternative. Remember to bring a travel-size dry shampoo. It is the quickest approach to removing greasy roots.
(3) Comb With Care
Brush your hair seldom since the more you comb, the more active your sebaceous glands (those in the scalp that release natural oil to control moisture content) will be. This will be exacerbated if you use an unclean comb to begin with.
(4) Forget about Gel
Of course, you may skip the gel or any other hairstyling product on a day when you're traveling. Suppose you have a meeting just after landing and want to seem slicker and more professional. In that case, we recommend applying a lightweight or water-soluble gel that washes off easily.
(5) Do not touch your hair frequently
This is as easy as it gets: avoid touching your hair or scalp too much throughout the journey. The more you touch, the more the natural oils in your fingers and palms will mix with your scalp's ever-increasing oil reservoir. This can result in a head that looks like an oil spill.
(6) Get Your Hair Cut
Before you depart, get a low-maintenance haircut, such as a buzz cut, that is both attractive and contemporary. The likelihood of your buzz-cut hair becoming greasy or unclean is low. It's a look that looks fantastic with little effort.
Hair Care Tips while Traveling for Kids
(1) Protect their hair from harsh climatic conditions
Cover your child's head with a hat or scarf during the summer or the monsoon. You must guarantee that harsh weather conditions do not harm their hair.
(2) Avoid washing your kid's hair every day
There's no need to wash your kid's hair every single day. The scalp has natural essential oils that maintain the hair's pH level. Washing it daily does more harm than good, as it makes the locks dry. Ideally, you should wash their hair every two to three days, depending on what you want.
Finally,
Haircare is sometimes difficult to maintain when traveling, and traditional hair care techniques are not always available. Whether visiting tourist attractions, trekking up a mountain, or surfing, you're exposing your hair to various environmental elements that might harm it. But don't panic since you can preserve and care for your hair even while you're 35,000 feet in the air. Pack your haircare necessities for travel, and you'll always have a good hair day. Keep these ideas in mind; you can keep your locks looking healthy when traveling.
People Also Ask For
Q1. Should I wash my hair before traveling?        
Ans. If you opt to wash your hair before traveling, do it the day before and let it air dry. Washing your hair the day before you go encourages dust to attach to your wet hair, and city pollution dries it out. So wash your hair the day before you fly. Also, if you use a dryer to dry your hair and are concerned about the damage it does, here is a bonus hair care tip for traveling:
Q2. Why does my hair change when I travel?                     
Ans: A. When traveling, the key effects on hair are the water used for shampooing, cosmetics, exposure to sunshine, and humidity. Hair form is influenced by humidity. Hair is generally held together by hydrogen bonds, which are weak and quickly destroyed by water.
Q3: Why does my hair get greasy when I travel?               
Ans: A. Hair that is greasy and flat is frequently the result of soft water or (more particularly) sodium ion-treated water. To counteract the effect of water on hair, use a volumizing shampoo and conditioner to restore the body.
Q4: Does flying affect your hair?
Ans: A. Flying causes your hair to become drier and more static, so use a leave-in conditioner on your travel day to replenish moisture. If you're prone to flyaways, wrap a silk scarf over your head to provide a barrier between your head and the static-inducing seat.
Q5: Can traveling cause hair loss?
Ans: The act of traveling should not, in and of itself, cause significant hair loss. Suppose someone experiences increased hair loss while traveling. In that case, it might be due to an incident three months prior, such as an illness, major weight loss, or extreme stress.
Q6: Can you take a hairdryer on a plane?
Ans: You may bring a hair dryer in your checked and carry-on luggage.