If you are a fan of reality TV shows, then surely you know about him. He appeared in one of the recent TV shows and was also declared the winner. That's right, Munawar Faruqui is the one I'm referring to.
Munawar Faruqui is not only a famous standup comedian but also a rapper, YouTuber, and writer. He has his own YouTube channel, which he utilizes to release his songs and his comedy videos. He is known for his outspoken opinions on religion, and Indian politics frequently land him in trouble. People well-recognised him for his unique sense of humour and storytelling skills.
He had to overcome a lot of hurdles to reach where he is today. His journey was full of ups and down. I'll tell you about the Munawar Faruqui wiki, so sit tight and start reading.
Also Read: Vipul Goyal Wiki
Table of Contents
Munawar Faruqui Wiki
Munawar Iqbal Faruqui, popularly known as Munawar Faruqui, was born on 28 January 1992 in the land of lions and legends. Though he was born in Junagadh, his family shifted to Mumbai in 2002 after his house was destroyed in Gujarat's communal riots. Sadly, he lost his mother when he was merely 16 years old. Unfortunately, his catastrophe didn't end there. When he turned 17, he was compelled to work because his father fell sick, and he was the eldest kid in the family. Munawar started working at a utensil store, along with completing his studies.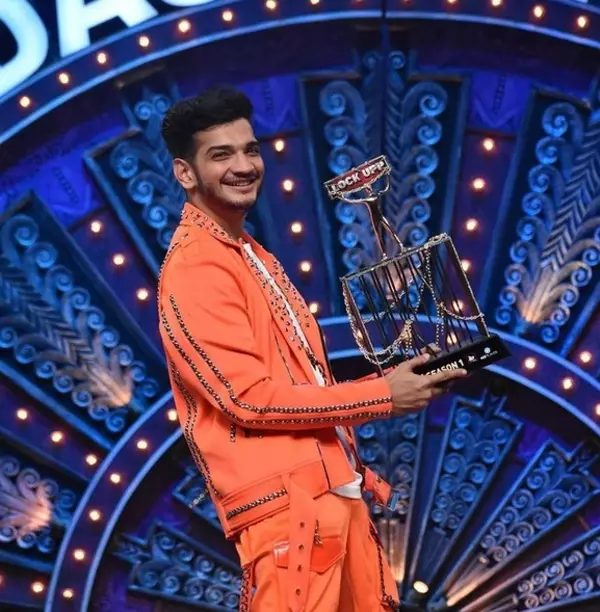 He has three sisters, one of them is named Shabana. Munawar has also revealed that he was married and had a kid. However, he hasn't lived with his wife for 1.5 years, and his divorce case is already in court.
| | |
| --- | --- |
| Full Real Name | Munawar Iqbal Faruqui. |
| Popularly known as | Munawar Faruqui. |
| Birthday | 28 January 1992. |
| Birth Place | Junagadh, Gujarat, India. |
| Nationality | Indian. |
| Age (as of 2023) | 31 years old. |
| Residence | Dongri, Mumbai, India. |
| Religion | Islam. |
| Caste | Bhatiara. |
| Sun Sign | Aquarius. |
| Qualification | Graduate. |
| Profession | Standup Comedian, reality show contestant, Writer, Rapper, Youtube |
| Net worth | INR 3-4 Crores (approx.). |
Education of Munawar Faruqui
There needs to be more information available about the Education of Munawar Faruqui. Munawar did his primary schooling at a local school in Gujarat. He even dropped out of school at a young age since he didn't like traditional teaching methods. And was more drawn toward creative arts.
Also read: Education and career of Abhishek Upmanyu.
The career of Munawar Faruqui
Munawar worked as a Graphic designer for a few years in his early twenties. Later, different OTT platforms started emerging, which made him aware of career prospects in the field of comedy, and he thought of trying them out. He first considered improving his communication skills and joined a few comedy clubs.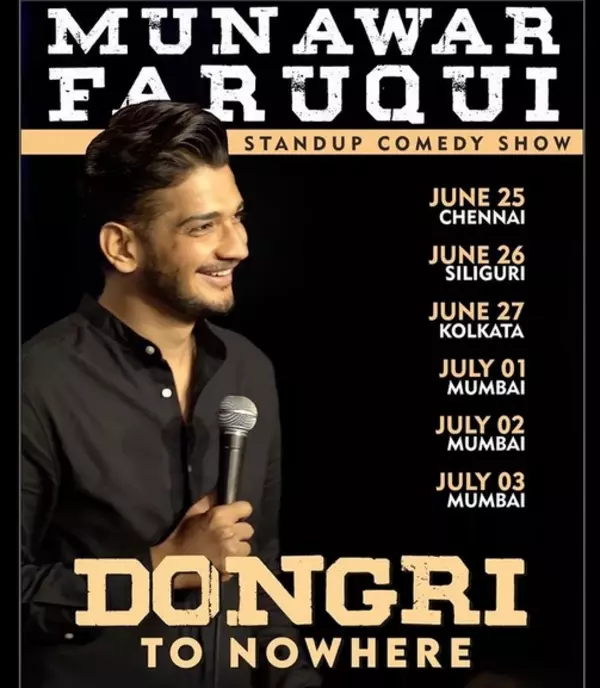 Munawar Faruqui started his career as a standup comedian by performing at various open-mic events. His first ticket show was held in February 2020. He uploaded the video of one of his shows, "Dawood, Yamraj and Aurat," on his YouTube channel in April 2020. As a result, he achieved a turning point in his career. In the August of the same year, he released a song in collaboration with a musician named Spectra. The song's name was "Jawab." In February 2021, he released a standup video named "Ghost Story."
Also read: Harsh Gujral Biography.
The year 2022 gave him his much-needed attention and appreciation after he appeared on the Reality TV Show called "Lock Upp." He entered as one of the contestants on the reality show hosted by Kangana Ranaut. Luckily, he won the show and was declared the winner on 8 May 2022. He won 20 lakhs and the winning trophy.
Munawar Faruqui controversy
Munawar Faruqui's career was going well, but he had yet to learn that it wasn't for long. He was on a tour, performing his sets in different countries. On 1 January, he was in Munro Cafe in Indore when he was interrupted by Eklavya, the chief of the Hindutva group Hind Rakshak Sangathan and son of BJP MLA Malini Gaur. Eklavya accused him of hurting Hindu sentiments through one of his videos published on his Youtube Channel.
In the Youtube video, he made fun of Hindu Deities Ram and Sita and the Godhra massacre in 2002. In his video, he referred to the Godhra Massacre as a fictional film with Amit Shah as its director and RSS as its producer. Many people on Twitter started accusing him of hurting Hindu sentiments, and the #ArresrMunawarFaruqui" soon took over Twitter. Munawar Faruqui apologized for unknowingly hurting people's religious feelings.
On 2 January, the MP Police barged in during his show and arrested him under India's lave Hate Speech Laws. Despite the lack of proof against Munawar, the police nonetheless arrested him.
However, the public didn't take his arrest very well and criticized it on the ground of disrespecting the freedom of speech of the comedian. Several well-known comedians, such as Varun Grover, Vir Das, and Rohan Joshi, criticized his arrest. The Joined Indian Diaspora backed the public against his arrest and declared a virtual show to be conducted by a group of South Asian American standup comedians to support jailed Munawar Faruqui.
Although no evidence was found to back the charges imposed on him, the Madhya Pradesh High Court denied his bail plea three times because the investigation is ongoing and they might find some evidence against him.
After some time, the inspector from the Tukaganj Police station mentioned to the Indian Express that no such evidence was present to support the allegations against Munawar Faruqui of Insulting Hindu Deities and the Union Minister Amit Shah. After that, the Supreme Court of India granted him bail.
In November 2021, he hinted that he might quit standup comedy after his show in Bengaluru was cancelled. It was cancelled because of the possibility of law and order problems. Many right-wing groups were against his show, stating that he may disturb communal harmony by making jokes about Hindu gods, the Citizenship (Amendment) Act of 2020, and the Godhra Massacre.
Followed by the cancellation of his other 3-day comedy show scheduled in Gurugram because a complaint was registered against him by the IT department head of BJP Haryana Unit, accusing Munawar of hurting Hindu sentiments by insulting Hindu deities.
Munawar Faruqui's net worth
Munawar Faruqui's primary source of income is comedy shows. According to sources, he charges 1.5 lakhs per show, sometimes up to 3 lakhs. He also owns two Youtube channels, which comprise a big part of his income. He has 269 million views and over 3.5 million subscribers on his main channel.
Also read: Anubhav Singh Bassi Net Worth
Not to forget his appearance on "Lock Upp" as a contestant. He charged more than 3 lakhs per week for that and got the 20 lakh rupees prize money as the show's winner. In addition, he makes a significant amount of money via rapping, promotions and ads, and social media. Considering all these given sources, it's right to say that his net worth is approximately 3 crores as of 2023.
| | |
| --- | --- |
| Salary | Approx ₹1.5 Lakh- ₹3 Lakh per show |
| Total Net Worth | ₹3 crores (Approx, as of 2023) |
Munawar Faruqui Social Media Presence
Munawar Faruqui's social media presence is quite strong. He is present on almost all popular social media, including Facebook, Instagram, and Twitter. He even has not only one but two YouTube channels. If you want to connect with him on these social media platforms, you can check out .his social media handles.
Munawar Faruqui shows
Some Interesting Facts About Munawar Faruqui.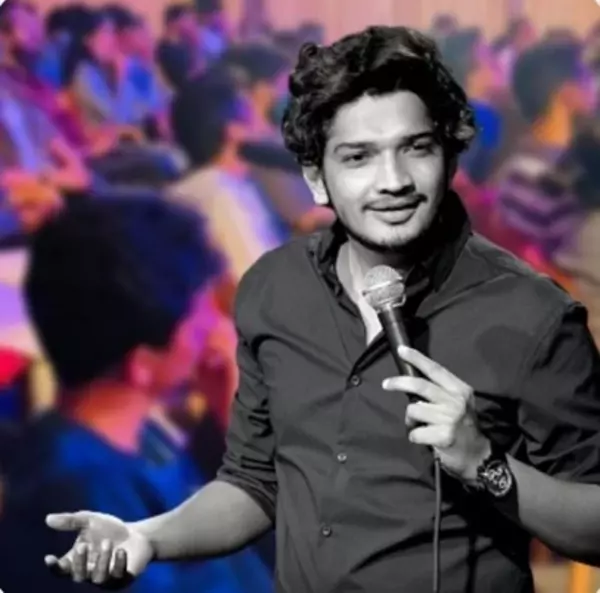 Take a glance at some interesting facts about Munawar Faruqui.
Munawar's home in Junagarh, Gujarat, was destroyed in 2002 due to the ongoing communal riots in Gujarat 2002.
Munawar's mother committed suicide when he was 16 years old. His father shifted his family to Mumbai to give their life a fresh start.
Faruqui is renowned for his talent for improvising and interacting with the audience. He often takes input from his audience and tries to make the most of the situation to make his audience laugh using his witty humour.
Till now, he has performed in various cities across India, including Mumbai, Delhi, Pune, and Bangalore. He has also performed internationally.
He is well recognized for his ways of dealing with Political situations or making political comments or other social issues through his witty humour.
Conclusion
Munawar has come a long way from working at a utensil shop to being a national celebrity. I hope you enjoyed reading about Munawar Faruqui Wiki. Although His childhood wasn't great, his present and future will surely be. After suffering so much in his past years, he has finally got his well-deserved appreciation.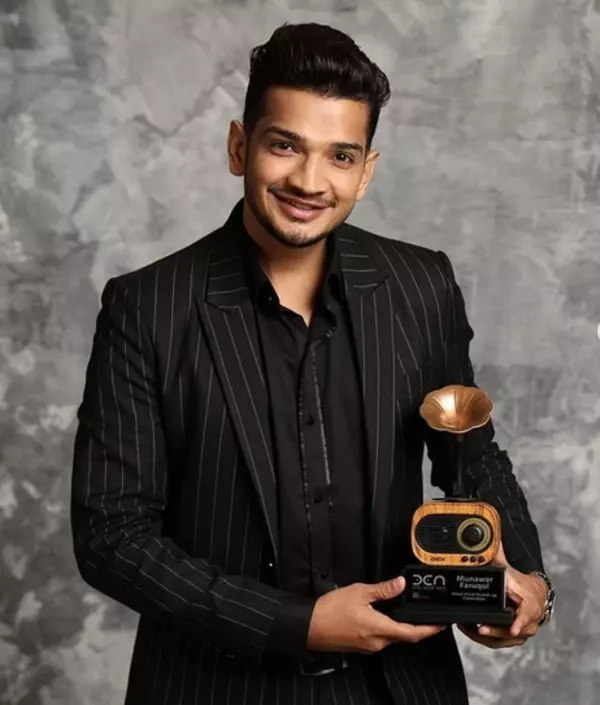 He is pursuing his dream of being a singer and a standup comedian. He has many shows lined up, so if you are his fan, it's a great opportunity to see him performing live on stage. Moreover, talking about his rapping career, he has released many of his singles on youtube and even some made in collaboration. He also has a vlog channel if you want more insight into his life. However, he could be more consistent with posting content on his channels.
If you like or find this article valuable, please share with your friends and family. Or if you have any other queries, please ask in the comment box.
Frequently Asked Questions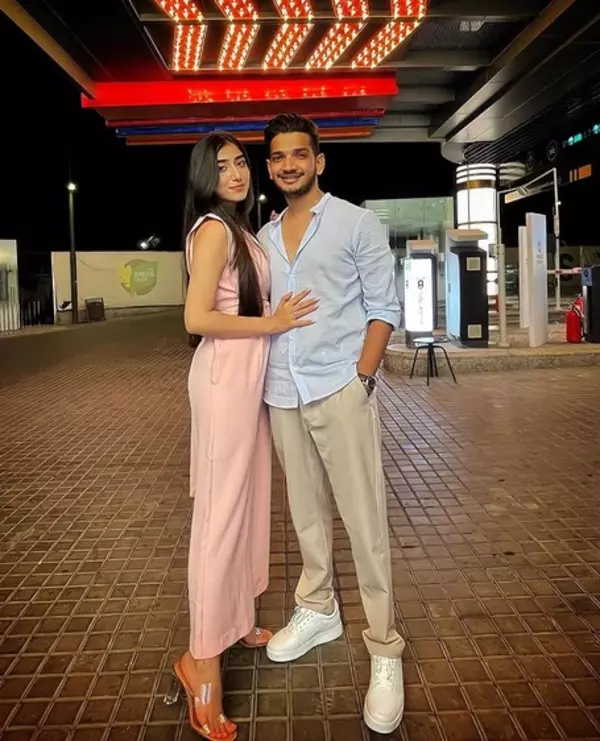 Q1: Is Munawar Faruqui married?
Ans: Munawar Faruqui revealed on the Lock Upp show that he got married early in his life, but he is no longer living with his wife and a child and that his divorce is already filed in court. Currently, he has kept his marital status as unmarried.
Q2: Why was Munawar Faruqui jailed?
Ans: He was accused of hurting the sentiments of the Hindu religion by commenting on the Hindu deities and the Union Minister Amit Shah. Therefore, he was arrested under the Hate Speech Laws in India.
Q3: Who is Munawar Faruqui's girlfriend?
Ans: Munawar Faruqui has kept his status as unmarried and single. He is not dating anyone in public eyes.