Aptly called "God's Own Country", Kerala is a crowning juxtaposition of nature's bounty and religious coexistence. Kerala features in the bucket list of many tourists hoping to catch a glimpse of its sublime beauty.
Kerala tourism does not restrict itself to nature alone but its rich cultural legacy is manifested in its art, festivals, literature, and not to forget ayurvedic therapeutic centers.
Kerala has lots to offer to the most ardent visitors. A visit to Kerala is necessary to breathe in the essence of the place. Sandwiched between the Western hats and the Arabian Sea, how this narrow strip of land could pack in so many wonders remains a mystery.
Once you enter into this enchanted heaven to escape the nitty-gritty of the modern world, Kerala will brace you with open arms. Well suited for family vacationers, nature lovers and honeymoon couples, there is no dearth of the best places to visit in Kerala.
Top 10 Best Places to Visit in Kerala
Still in doubt? A careful reading of the blog shall cover some of the best places to visit in Kerala to put you at ease. So get ready to book your flight while we give you a sneak peek at some of the best tourist places in Kerala to give you the adventure of your lifetime.
Read Also
1. Kochi
The presence of breathtaking backwaters, has made Kochi the place to visit in Kerala. It is a bursting metropolitan city. Kochi's rich cultural legacy is a unique blend of British, Chinese and even Portuguese influence. This is evident in its numerous monuments and architecture.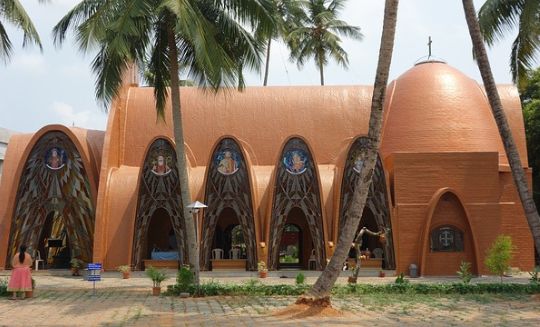 Nature is benevolent here. Set amidst palm groves, inland lakes and of course backwaters, Kochi has lured many enchanted visitors from India and abroad. Kochi is a treasure trove of India's finest cultural heritage and rich legacy. This is best reflected in Kerala folklore theatre where you will be introduced to the myriad art and dance forms (Kathakali) unique to this region.
For adventure tourists, taking a boat ride over the backwaters is a must-have activity. Or else you can spend a lazy day at the beach. In addition, tourists can also visit the numerous attractions that the city has to offer. For instance, Mattancherry Palace, Parades Synagogue, St. Francis Church, Ernakulum Shiva Temple to name a few.
2. Alappuzha
Alappuzha is a suitable reply to its nickname (Venice of the East). This backwater state is the home to a large number of migratory birds and animals that dual in the numerous swamps. With its backwater flanked by palm grows on either side or a rich bed of granary as far as the eyes can behold it is a natural elixir of life.
The water locked district attacks the dreamer and wearied soul alike. An overnight stay in the houseboat is a must if you wish to discover the twist and turns of the magic backwaters and savour the local delicacy served onboard.
However, a great way to unwind is to take long walks on the beaches at sunset or early dawn. For more traveller enthusiasts there are a host of places to discover in Allepey. Visit St Mary Forane Church, the oldest church in the whole of India or take a river water cruise.
If you are lucky enough you may get to witness the annual snake boat race. Besides, you can also plan a trip to Revi Karunakaran Museum. This museum is noteworthy for its huge collection of Swarovski crystals, silver wear, artefacts and pressure stones. Undoubtedly this is the best tourist place in Kerala, India.
3. Kollam
Kollam features in every tourist guide as one of the best places to see in Kerala, India. Its grandeur as the spice hub of India lured the Romans and Phoenicians alike. But at present, the region is famous for its cashew industry and fishing.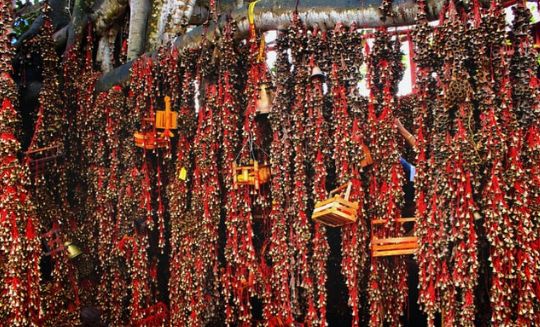 Kollam or Quillon as it is popularly called is the gateway to the legendary backwaters in Kerala due to its proximity to the Ashtamudi Lake. An 8 hr boat ride from Kollam to Alappuzha is sure to leave you spellbound. The place also boasts several ornate temples and historic monuments signifying its cultural legacy.
Some of the noteworthy among them are Venkatachalapathy temple, Sardar Vallabh Bhai Patel Police Museum, Trevally Palace, Jatayu's birth centre to name a few.
4. Palakkad
Palakkad rightfully called the rice bowl of Kerala is a storehouse of wondrous sights. It holds a special significance amongst students and scholars of ancient Indian history. Nestled on the foothills of the mighty Nilgiri, it is widely acclaimed to be the gateway to Kerala.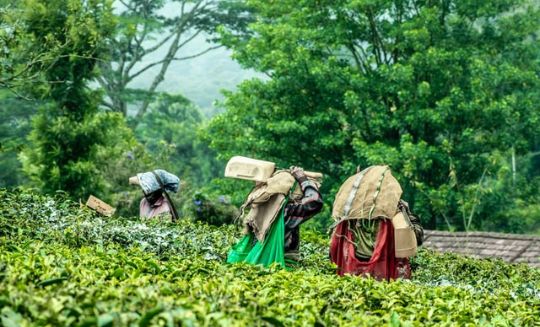 This fertile plain saw many battles being waged against the tyranny of British rule. The virgin forest of Palakkad is home to several national parks and bird sanctuaries. The prominent among them are Silent Valley, National Park.
Palakkad features a permanent spot in the historic map of Kerala due to the presence of the Palakkad fort. Apart from these the other attractions are Malampuzha dam, Tipu Sultan fort and Kalpathy heritage village.
5. Idukki
This quaint district is an alluring retreat for visitors looking for peace and solitude. Dense forest interspersed with rivers and waterfalls makes it one of the best places to visit in Kerala. Furthermore, it houses the highest peak of southern India Anamuda along with the second-largest Arch dam.
Once ruled by the Chera dynasty, Idukki has always been a trading hub for the Europeans wishing to encash on the Teak, Rosewood and sandalwood plantations. Idukki bears the former relics of Paleolithic men who once inhabited this region.
The Idukki arch dam, Kulamavu dam and Cheruthoni dam warrant a visit due to their picturesque backdrop. Tourists also frequent the Malankara reservoir for boating and fishing activities. For tea and coffee lovers, a visit to Murrikkaddy Plantation is a must.
6. Wayanad
Perched on the northern hills of Kerala lies the beautiful border district of Kerala, Wayanad. This area is dotted with numerous camping and trekking trails, splendid waterfalls and a cacophony of flora and fauna.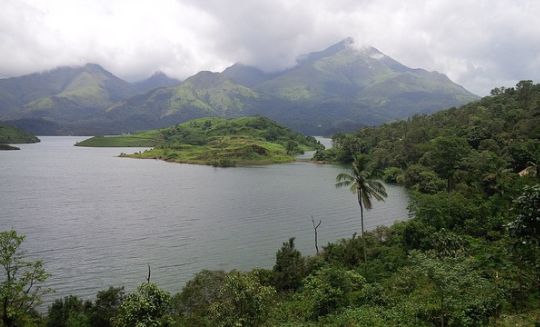 This place has been a favourite tourist haunt for several years. People are lured by the range of exotic local products like spices, coffee and myriad herbal plants.
Kanthanpara waterfalls are the famous waterfalls in this region. Apart from this, people also flock to Karapuzha dam, Pookode and Karlad Lake for their scenic beauty. Furthermore, another place that deserves mention is the Edakkal caves. These caves were formed by the bifurcation of a mammoth natural rock. The paintings inside the caves deserve a special mention.
7. Thiruvananthapuram
Popularly known as " Evergreen City of India", Thiruvananthapuram is the capital city of Kerala. The city is renowned for its pristine beaches, palm decked shorelines and historical monuments canvassing the unique blend of nature and modernization.
Like other states of Southern India, this city abounds in ancient temples or resplendent of the rich architectural splendour and cultural legacy. A score of devotee's journey to Thiruvananthapuram every year to pay homage to the deities.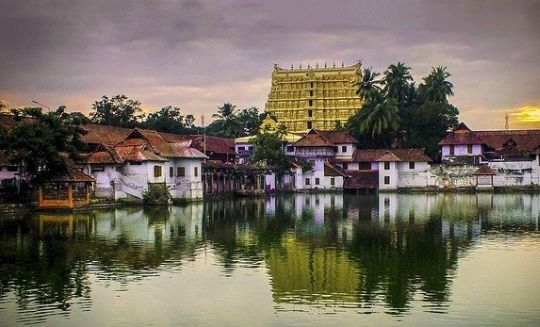 The historical significance of this city is immense. Once a part of the Travancore kingdom, the then ruler Maharaja Marthanada Verma dedicated this city to Lord Padmanabha and renamed it Thiruvananthapuram.
The Padmanabha Swamy Temple still adorns the heart of the city and is the prominent pilgrimage spot for the lack of devotees.
The city is also well renowned for its beaches, the most famous being Shankumugham and Kovalam located at the outskirts of the city.
8. Kottayam
This rustic town of Kerala is nothing short of a paradise on earth. Blessed by nature's bounty, the place is indisposed with magnificent churches, thus having the largest Christian population, hill stations and picturesque waterfalls.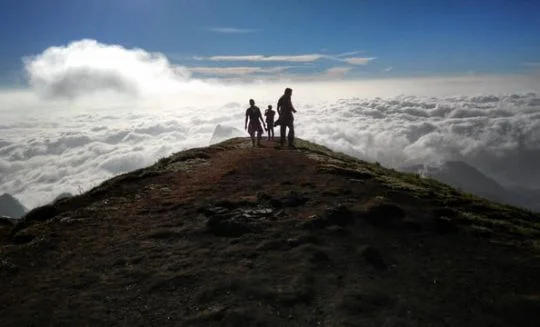 Furthermore, lying adjacent to the Meenachil river and Vembanad lake it is the home to massive rubber plantations and spice cultivation. Tourists can make use of the numerous trekking trails to reach Nadukani Hills to enjoy a 360-degree view of the lowlands. Other than that you can head to Kumarakom Bird Sanctuary.
Other places of interest are Ilaveezha Poonchira, a hill station Poonjar Palace and Pallam backwaters.
9. Munnar
One of the best places in Kerela for honeymoon couples in Munnar. The vast expanse o tea gardens and undulating hills make it a picture-perfect destination. Lying in the heart of the Idukki district, Manner is famous worldwide for its superior quality of tea and spices.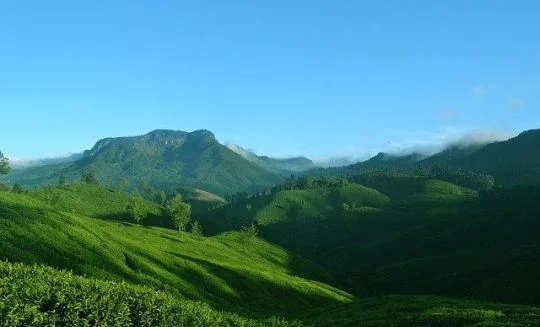 This must-visit place is a wonderland of choices for tourists. Visitors can head to the tea museum to get a firsthand experience of the tea industry. A cycle tour for wanderlust travellers can also be arranged.
The other top places of attraction are Attukal, Cheeyappara and Valara waterfall, eco point, blossom park to name a few. Another noteworthy tourist spot is the Eravikulam National Park.
10. Kozhikode
This popular tourist destination was once part of the legendary spice route for traders as far as England and France. Legend has it that Vasco da Gama alighted at Kozhikode.
The district derives its name from 2 words, Koyil meaning palace and Kotta meaning fort. The place is an amalgamation of dense forests and beaches. Every road, fort and beach is a living testimony to hundreds of untold stories and memories of the past.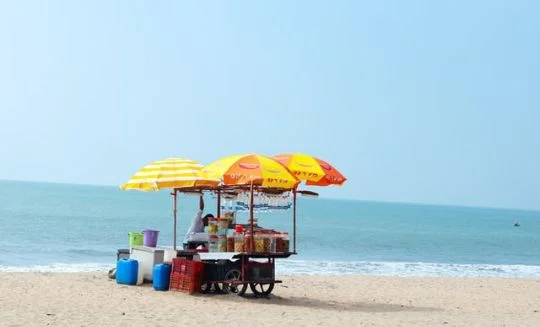 CSI Church, Pattalam Mosque and Commonwealth Spinning wheel are the top draws for tourists.
Kappad, a beach located a few hours drives from Kozhikode is popular among the visitors because Vasco da Gama had first arrived here.
Kozhikode is a place to build memories to last a lifetime. Every other street, lane speaks volumes of the rich history of this place. Dolphin point and lion's park are other major attractions
Famous Natural Places in Kerala
(1). Kovalam 
Kerala's Kovalam is a charming little beach town. Kovalam's name, which translates to "a grove of coconut trees," is well-deserved given the city's abundance of coconut trees. Three sand beaches at Kovalam, which are divided by cliffs, are among the attractions of this charming tiny town.
Samudra Beach, Hawa Beach, and Lighthouse Beach are these beaches. Kovalam is the venue for several intriguing cultural events.
These include the Elephant Festival, the Village Fair of Kovalam, the Swati Thirunal Music Festival, the Nishagandhi Dance Festival, the Fandango (Food Festival), and the Food Festival. Visitors to Kovalam like taking catamaran cruises as well.
(2). Thekkady
Thekkady is a small area in Kerala's Idukki district. It is well-known for having a variety of tourist attractions nearby. Thekkady's top tourist destinations are Periyar National Park and Periyar Tiger Reserve.
Periyar National Park has a total area of approximately 770 square kilometres, of which over 360 square kilometres are evergreen forests, and offers a variety of opportunities for exploring nature ramble and wildlife observation.
 Elephants, sambar, tigers, gaur or Indian bison, langurs, and macaques are a few of the creatures that call this place home. A reservoir is created on one end of the Periyar river by the Mullaperiyar Dam, which flows through the Park. Thus, this place also offers fantastic panoramic views of the river.
(3). Thrissur
The third-largest city in Kerala and a centre of significant cultural and economic activity for the area is Thrissur, Thekkady. It is one of Kerala's oldest cities and is home to amazing prehistoric monuments and artefacts.
It is a melting pot of numerous religions and is frequently referred to as Kerala's cultural centre. Thrissur is located about 300 kilometres north of Thiruvananthapuram and 86 kilometres northeast of Kochi.
The city's name, which loosely translates to mean "Lord Shiva's large town," comes from the temple itself. The Guruvayur temple in this city is a significant and revered location, even among Vaishnavas. It is also well-known for the Syro-Malabar Catholic Church of Our Lady of Lourdes, revered by Syrian Christians living in India. 
(4). Kottayam
The Land of Letters, Latex, and Lakes is the nickname for Kottayam. It is not just India's first entirely literate city but also one of outstanding natural beauty. It has sweeping vistas of numerous water bodies nearby and beautiful green rice fields. Around 50 boat races are held in Kottayam during July, August, and September, which are a lot of fun to witness. With its breathtaking natural beauty, Kottayam is a great place to go on a honeymoon.
Best Beaches in Kerala
(1). Varkala Beach
Varkala Beach, also known as Papanasam Beach, is a stunning length of sand located about 10 kilometres from the serene and quiet hamlet of Varkala in Kerala.
Unlike other commercial beaches in Thiruvananthapuram, Kerala, Varkala Beach is noted for its seclusion. Since these peaks of sedimentary formation can be found nowhere else along Kerala's generally flat coastline, the Arabian Sea serving as a backdrop to the cliffs in Kerala is a distinctive one.
According to history, the water at Varkala Beach possesses therapeutic and restorative properties.
Papanasam Beach, which means "Destroyer of Sins," comes from the legend that a plunge into the holy water will rid the body of all impurities and sins. Varkala Beach's sunsets are extremely beautiful and necessitate a calm attitude.
(2). Alappuzha beach, Alleppey
Alappuzha beach, sometimes called Alleppey Beach, is well-known for local getaways, its natural beauty, and a 150-year-old pier that juts out into the water.
Having a picnic next to the shore and unwinding under the palms are wonderful options for beachgoers. Numerous festivals, including the Alappuzha Beach Festival and the Sand Art Festival, are held at Alleppey Beach.
In addition to Alleppey Beach's natural beauty, this location offers a variety of fun activities and attractions. The presence of amusement facilities at Vijaya Beach Park is advantageous for beachgoers. This beach has another reason to become the most popular destination thanks to the Nehru Trophy Boat Race, held annually in August.
(3). Bekal Fort Beach
Beautiful Bekal Fort Beach is located in the Kasaragod neighbourhood of God's Own Country, Kerala, India. The beach stretches over 36 acres and is well renowned for housing Bekal Fort and being well-maintained. From the fort's highest point, the view of the beach is stunning.
Tourists can also visit the nearby rock garden, which is only a kilometre from the shore, and the fort.
Bekal Beach is not completely undeveloped, but it is only sometimes congested, like many other developed beaches in India. On the beach, one can partake in camel and horseback rides, native foods, etc. The garden is the nicest location to hang out with friends and family. 
(4). Cherai Beach
Cherai Beach, one of the state's most popular beaches, is located 30 kilometres from Kochi City. It is the ideal fusion point of the sea and backwaters due to its advantageous location on the northern end of Vypin Island in Kochi.
The surrounding vegetation, seashells of all forms, and Chinese fishing nets all contribute to the beauty of the ocean. Its shoreline, which stretches for nearly 15 kilometres, sets it apart from all the other beaches.
(5). Kappad Beach
Famous Portuguese explorer Vasco Da Gama is known for having chosen Kerala's Kappad Beach as the location of his final repose. The shoreline allowed the courageous traveller to become the first time to talk to India by sea.
The excellent beach is perfect for refreshing the body and mind. Shales and palm trees along the shore add beauty and a calm scene for all visitors. This coastline gave rise to the Spice Route.
One of India's best stunning beaches currently now is Kappad.
 Currently located in the Kozhikode district, Kappad Beach is known as Kappakkadavu. Swimming, boating, beach games, and other activities with loved ones are all ideal on the beach.
Other Beaches in Kerala
Kappil beach
Thottada beach
Hawah beach
Edava beach
Thiruvamdabi beach
Best Waterfalls in Kerala
(1). Athirapally Falls
Athirapally Falls is a magnificent cascade of foamy waves that originates in the Western Ghats's Anamudi mountains and is 60 kilometres from the Thrissur district of Kerala. The greatest waterfall in Kerala, this 80-foot-high and 330-foot-wide wonder, are known as the Bahubali Waterfall. It is frequently referred to as the "Indian Niagara Falls." From here, the Athirapally Falls runs through the lush vegetation of Vazhachal Forest into the Arabian Sea, forming a breathtaking panorama of shimmering water, emerald jungles, and blue sky.
When you arrive in Athirapally, the picturesque green Sholayar Peaks greet you as they peek above the cascading waterfalls. These many people were standing in front of a rustling jungle background.
(2). Soochipara Falls
Sentinel Rock Waterfalls is another name for Soochipara Falls, a tri waterfall near Vellarimala, Wayanad. This waterfall, one of the big ones, is surrounded by montane, deciduous, and evergreen forests. From the route from Meppadi to Sentinel Rock Waterfalls, one may observe some of Wayanad's finest tea fields.
After hills from Kerala and Tamil Nadu, the water from Soochipara falls into the Chulika River, also known as the Chaliyar River. This beautiful waterfall is 200 metres high and features a rock climbing-friendly cliff face. Additionally, one can enjoy swimming and bath in the big pool formed by the waterfall's water flow.
(3). Vazhachal Falls
A fantastic place to unwind with friends and family is around the built-in seating area and tree shades. The rocky falls are definitely a must-see location.
A well-liked picnic location is Vazhachal Falls. Here, the family can have some quality time together. The location is 60 kilometres from Thrissur and 5 km from Athirapilly Falls. The Sholayar ranges' lush woods surround Vazhachal Falls. River Chalakkudy splits into three branches as it travels over rugged terrain and then resumes its flow around the tiny islands that the riparian trees have created. These three branches acquire speed as they descend and crash on the River Chalakkudy's rocky bank, where they reunite.
(4). Palaruvi Falls
This 300 ft high waterfall is the 32nd highest waterfall in the country. Local people also call it the name of the milk stream.
Ironically, as it descends, it resembles a dazzling stream of milk. Because of this, the beauty of this fall is indescribable until it is seen for oneself. The surrounding trees and mist-covered mountains are silent in sharp contrast to the thunderous sounds of the fall.
(5). Thoovanam Falls 
Thoovanam Falls becomes evident from the Chinnar wildlife sanctuary as the river Chinnar leaps off the height at Thoovanam. You will be mesmerised by the beauty of the scene. Additionally, it is reported that Thoovanam Falls is a great location for hiking.
Other List of Water Falls in Kerala
Lakkom Water Falls
Nyayamakad Waterfalls
Chinnakanal Waterfalls
Cheeyarappa Falls
Best Hill Station in Kerala
(1). Munnar
Situated at an altitude of 5026 feet, this city is famous for its tea gardens, rare flora, wildlife, and beautiful valleys.
Munnar commonly referred to as the "Kashmir of South India," is a great destination for a trip with the family or a romantic getaway.
Popular tourist destinations include Chinnar Wildlife Sanctuary, Dream Land Fun and Adventure, Attukad Waterfalls, Mattupetty Dam, Eravikulam National Park, and Tata Tea Museum.
Optimal Season: October through April
How to visit :
● Cochin International Airport is the closest airport (109 km)
● Angamaly Railway Station and Udumalaippettai Railway Station (85 km) are the closest train stations (109 km)
(2). Wayanad 
This lovely hill town in Kerala, hidden amongst Ghats, is a delight for those who love the outdoors and wildlife.
The nicest thing about Wayanad is that it offers a variety of attractions for various tourist groups, including peaceful hills, waterfalls, spice plantations, prehistoric caves, waterfalls, lakes, and a wide diversity of flora and animals.
You can enjoy activities like river rafting and trekking at this hill station. Soochipara Waterfalls
Edakkal Caves, Wayanad Wildlife Sanctuary, Tholpetty Wildlife Sanctuary, Meenmutty Waterfalls, and Thirunelli Temple are popular tourist destinations.
Optimal Season: October through April
How to visit:
● Kozhikode International Airport is the closest airport (96 km)
● Kozhikode Railway Station is the closest train station (90 km)
(3). Vagamon
This unusual hill station, sometimes known as the "Scotland of Asia," is home to a stunning combination of verdant hills, lush plains, waterfalls, and sparkling rivers. A renowned adventure site in the nation is Vagamon, where visitors can participate in a wide range of athletic activities.
Marmala Waterfalls, Ulipooni Wildlife Sanctuary, Murugan Hill, Pattumala Church, and Echo Point are popular tourist destinations.
October through May is the ideal time to visit.
How to Visit :
● Cochin International Airport is the closest airport (99 km)
● Kottayam Railway Station, which is the closest train station (63 kilometres)
(4). Thiruvambadi
Thiruvambadi, surrounded by lush green mountains and located on the banks of the Iruvanjippuzha River, is a popular vacation spot for couples on their honeymoon. This area has numerous activities, ranging from sightseeing to relaxing and taking in the beauty of the valleys, waterfalls, and beaches to visiting temples and wildlife sanctuaries.
Popular Destinations: Varakkal Temple, Kadalundi Bird Sanctuary, Malabar Wildlife Sanctuary, Tusharagiri Waterfalls, and Arippara Waterfalls
August to April are the best months to travel.
How to Visit:
● Kozhikode International Airport is the closest airport (35 km)
● Kozhikode Railway Station, the closest train station.
(5). Thekkady
One of Kerala's most popular hill towns, Thekkady, is a refuge for nature and animal enthusiasts. Thekkady has a lot to offer, from impressive mountains and long expanses of tea, coffee, and spice farms to well-known wildlife sanctuaries and temples. In addition, the hill town offers a wide range of possibilities for thrill seekers.
Popular Destinations: Pandikuzhi, Mangala Devi Temple, Chellarcovil ViewPoint, Anakarra, Suruli Falls, Periyar Tiger Reserve
Optimal Season: October through February
How to Visit:
● Madurai Airport is the closest airport (153 km)
● Kottayam Railway Station is the closest train station (107 km)
(6). Idukki
This hill station is famous for its tea plantations and rubber and spice plantations. Idukki Dam is the largest arch dam in Asia.
Popular Destinations: Anakkara, Idukki Arch Dam, Hill View Park, Keezharkuthu Falls, Valara Waterfalls, and Periyar National Park
The best time to travel is from November to February.
How to Visit :
● Cochin International Airport is the closest airport (100 km)
● Kottayam Railway Station is the closest train station (123 km)
(7). Silent Valley
Your breath will be taken away by this pristine, environmentally varied location that is undeveloped and hidden in the Western Ghats. The treasure trove of some of the most endangered plants and animals may be found in Silent Valley National Park. Discover the area to witness more than 1000 kinds of ferns and flowering plants, 170 bird species, 95 butterfly species, and a wide range of wildlife, including tigers, leopards, civets, sambars, and sloth bears.
Popular Destinations: Marudamalai Temple, Dhoni Waterfalls, Palakkad, and Velliangiri Hill Temple
December through April is the ideal time to travel.
How to Visit :
Kozhikode International Airport is the closest airport (53 km)
Palakkad Junction is the closest train station (38 km)
Wildlife Sanctuaries/ National Parks in Kerala
(1). Chinnar Wildlife Sanctuary
The Chinnar Wildlife Sanctuary is situated 18 kilometres north of Marayoor town in the Idukki district along State Highway 17.
Chinnar Wildlife is located in the Western Ghats' rain shadow region.
It has 225 (recorded) species of birds and covers an area of around 90 sq km, making it a haven for birdwatchers.
The endangered Grizzled Giant Squirrels, abundant in the arid, thorny woodland, are the sanctuary's main attraction. The Spotted Deer, Tiger, Bonnet Macaque, Gaur, Elephants, and Nilgiri Tahr are among the many species that make up the Park's wildlife. Chinnar is home to the majority of Kerala's mugger crocodiles, while the remaining population of reptiles consists primarily of snakes and Indian star tortoises.
December to April is the ideal time to visit.
(2). Eravikulam National Park
Eravikulam National Park is located in the Idukki district along the Western Ghats and spans an area of 100 square kilometres. It is 13 km away from Munnar's northeastern side and serves as the Nilgiri Tahr's home (an endangered mountain goat).
Apart from the Nilgiri Tahr, about 25 other species of mammals live in the Eravikulam National Park, including lesser-known ones like the Indian Porcupine, Small Clawed Otter, and Nilgiri Langur. The presence of 132 different species of birds brightens the Park's surroundings. During the British era, hunting expeditions put this amiable and unassuming animal on the verge of extinction.
The best months to travel are April through June and September through November.
(3). Kumarakom Bird Sanctuary
For all ornithologists and bird lovers, this sanctuary is bliss. Along with the unique Indian bird species like the egret, cormorant, Brahminy kite, duck, and heron, the area is also a beloved resting site for many magnificent migratory species like the Siberian stork, Darter, Teal, and Egret.
Due to its location on Vembanad Lake's eastern bank, Kumarakom Bird Sanctuary is also known as Vembanad Lake Bird Sanctuary. The longest and largest freshwater lake in India, this lake is located in Kerala. Vembanad is home to a wide variety of freshwater and coastal fish species.
Since it is on an island, getting there requires a boat. By taking a sail over the gorgeous Park while bird-watching, one can increase the enjoyment, they get from the activity.
Perfect time to go: June through August is an excellent time to travel, but November through February is when most migratory birds arrive at the sanctuary.
(4). Periyar Wildlife Sanctuary
Periyar Wildlife Sanctuary is located in Thekkady town and is part of Kerala's Idukki and Pathanamthitta districts. The sanctuary's focal point is Periyar Lake, which was initially constructed as a water reservoir. The Park surrounds the 26 square kilometre lake and offers guests the chance to cruise around in boats while appreciating the magnificent treasures of nature, which are generously provided everywhere.
The Cardamom and Pandalam hills and slopes of the South Western Ghats offer the ideal habitat to magnificent animals like the Bengal Tiger, Indian Elephant, Sambar, Gaurs, Malabar Giant Squirrel, Krait, Flying Squirrel, Grackle, Viper, Kingfisher, Woodpecker, and many more. The great Tiger is the most notable aspect of the Park because it is also a Tiger reserve. Beautiful tea, coffee, and cardamom plantations surround the Park, giving the entire area a lovely ambience that calms any unsettled human nerves.
November to April is the ideal time to visit.
 (5). Silent Valley National Park
Despite not being as well-known as some of Kerala's other wildlife sanctuaries, the 90 sq km Silent Valley rainforest is one of the most untouched and pristine rainforests in the entire subcontinent. The picturesque Nilgiri Hills are the backdrop for the Silent Valley National Park, located in the Palakkad district.
The Malabar Parakeet, Great Indian Hornbill, Grey-headed Bulbul, Pale harrier, Rufous Babbler, and Malabar Pied Hornbill are only a few examples of numerous uncommon and endangered bird species. The Western Ghats of South India is home to the lion-tailed macaque, an indigenous monkey, and Silent Valley offers a habitat to most of these already present wanderoos. The Niligiri Langur, Leopard, Sloth Bear, Malabar Giant Squirrel, Spotted Deer, Mouse Deer, and Gaur are other wild animals found in the valley.
Ancient Temples in Kerala
(1). Sabarimala Sri Ayyappa Temple
Of all the Sastha temples in Kerala, Sabarimala Sri Ayyappa Temple is the most well-known and important one. It is one of Kerala's well-known temples. It is thought that the deity Ayyappa is the child of Shiva and Mohini (the feminine incarnation of Vishnu).
The mountains and thick woodlands surround this shrine's summit location. Kerala's Pathanamthitta district has an elevation of about 4000 feet above sea level.
The ideas of equality, fraternity, and the permanence of human life are supported by Sabarimala. It is a widespread belief that the Prince of the Pandalam dynasty considered the pinnacle of Ayappan, meditated at the Sabarimala temple.
All worshipers' voices are unique when the joy of suffering and gladness (Swamiye Saranam Ayyapa) gathers them, indicating that all men are created equal.
(2). Kaviyoor Mahadeva Temple
One of the oldest and most significant temples in Kerala is Kaviyoor Mahadeva Temple, which is situated beside the Manimala River. The principal god is Lord Shiva (also known as Thrikkaviyoorappan). With its copper-covered roof, golden flag poles, and wide steps at the eastern entry, it has a distinctive architectural style. Wooden sculpture panels adorn the holy place's exterior wall.
The Archaeological Department has protected this well-known temple in Kerala as a monument because of its historical significance. Within the temple's walls are also places of worship for the idols of Ganapathy, Maharshi, and Dwarapalakas. The ability of a non-Hindu to enter the temple is restricted. Photography is not allowed, and there is a strict dress code.
(3). Mammiyoor Mahadeva Kshetram
Mammiyoor Mahadeva Kshetram, a temple dedicated to the god Shiva, is renowned for its breathtaking wall murals and exquisite sculptures. The devotees also visit the Mammiyoor Temple right after seeing the Guruvayur Temple.
One of Kerala's 108 well-known Shiva temples is Mammiyoor Temple. In addition to housing the sanctuaries of Lord Ganapathi, Mahavishnu, Darma Sastha, Muruga, Bhagavati, and Brahmmarakshas, the Mammiyyoor temple is a well-known temple in Kerala. The Bhagavathi idol, which features Parvathy, is located behind the Shiva deity.
(4). Padmanabhaswamy Temple
One of the most revered temples dedicated to the Hindu deity Mahavishnu is located in Trivandrum, the capital of Kerala, and is known as the richest temple in the world. Being a well-known temple in Kerala, its architecture combines Dravidian and Keralan elements. The 18-foot-tall figure of Lord Mahavishnu in the shrine is an inspiring sight for the pilgrims who go to the temple.
On the snake Adi Shesha, the god Padmanabhaswamy (Vishnu) is seated in the "Anantha Shayana posture. The pilgrims and ceremonies of the temple are thought to be stringent. Visitors are required to enter the temple grounds barefoot. It is completely forbidden to use electronic devices or take photos on the grounds of temples.
 (5). Attukal Bhagavathy temple
In Kerala, at Attukal, there is a temple dedicated to the goddess Attukal Bhagavathy. This well-known temple in Kerala exemplifies the fusion of traditional Tamil and Kerala architectural traditions. Goddess Bhadrakali is the principal deity revered here. Bhadrakali is revered as the goddess of wealth who shields her followers from danger. The yearly Attukal Pongala Festival is well-known for the temple.
Attukal Pongala attracts millions of female participants, and the Guinness Book of World Records has recognised the festival. Three different manifestations of Attukal Devi have frequently been worshipped: Maha Saraswati (the goddess of knowledge), Maha Lakshmi (the goddess of wealth), and Mahakali/Durga/Parvathy (goddess of power).
(6). Vadakkunnathan temple
One of the oldest and most well-known Hindu temples devoted to Lord Shiva is the Vadakkunnathan. The shrine is located in the Keralan state of Thrissur. The architectural design of this well-known temple in Kerala features mural paintings that reflect stories from the Mahabharata. One of the oldest temples in Kerala, it occupies a vast 9-acre area. The sixth avatar of Lord Vishnu, Parasurama, is thought to have constructed this as his first temple.
The god worshipped at the Vadakkunnathan Temple is Lord Shiva. At Shivarathri, thousands of lamps are ignited to illuminate the temple.
Other List of Temple in Kerala
Sri Krishna Temple in Ambalapuzha
Temple of Shiva at Thiruvanchikulam
Vaikom-Kaduthuruthy Temple in Ettumanoor
Temple of Mannarasala Nagaraja
shrine to Chottanikara Devi
Hidden Places to Visit in Kerala
(1). Ponmudi
The Ponmudi estate is a lovely hill resort with a lush landscape and winding paths. Ponmudi is the spot for you if you want to look down on a mist-covered valley, extensive stretches of tea plantations, lush green hills, and magnificent waterfalls. This tourist location is ideal if you enjoy hiking.
The abundance of butterflies and wild mountain flowers that grow everywhere make the location particularly enchanting and fascinating. For a comfortable stay in this serene tourist destination in Kerala, Ponmudi offers a wide variety of lodging options, including hotels, hostels, and cottages.
Getting to Ponmudi: 
Thiruvananthapuram, the state capital of Kerala and the location of the closest train station, is 61 kilometres distant. The closest airport is Trivandrum International Airport (67 kilometres).
(2). Gavi
Gavi, a charming village in the Pathanamthitta district, is one of Kerala's lesser-known and unusual tourist destinations. This village must rank as Kerala's top unusual tourism destination for those who enjoy the outdoors and wildlife.
The area is a pristine tourist destination because it is a part of the well-known Periyar Tiger Reserve. Elephants, bears, sambar deer, tigers, Indian gaurs, and Nilgiri martens can all be seen. There is also more to do, like hiking, visiting spice gardens, the cardamom factory, boating on the Gavi Lakes or Kochupampa, and bird viewing.
How to Get to Gavi:
Public transportation is provided by KSRTC buses at the Pathanamthitta and Kumily Depots of the Kerala State Road Transportation Corporation. The closest train station to this hidden tourist site in Kerala is Kottayam, while the nearest flights have been in Madurai (140 km) and Cochin (190 km) (114 Kms)
(3). Palakkad
Let's compare this lesser-known Kerala location to the top tourist destinations in India. It has to be among the most stunning locations. Nelliampathy in Palakkad is composed of peaks covered in clouds that range in height from 467 metres to 1572 metres, providing the most spectacular and attractive vista. These bio-farming villages are surrounded by plantation gardens that are widely dispersed. You will be drawn to the site only by its aroma. Orange growing is another well-known industry in the Nelliampathi hills. This site is undoubtedly worth seeing and is one of Kerala's unique tourist destinations.
Getting to Palakkad: The airport at Coimbatore, which is 100 kilometres away from Palakkad, is the closest one.
(4). Poovar
Poovar is an unknown and unexplored town by regular travellers. This unusual tourist destination in Kerala is nothing short of a miraculous feat. The hamlet sits directly on the beach, so you can expect to be surrounded by expansive expanses of glittering sand, a calm wind, and a serene environment that will delight your senses.
The terms "Poo" and "var," which translate to "flower" and "river," respectively, are combined to produce the word "Poovar." The location is a beautiful blend of flowing backwaters and aromatic flowers.
 Getting to Poovar: 
Poovar is located in the district of Thiruvananthapuram. Thiruvananthapuram International Airport is the closest airport (30 km), and Thiruvananthapuram Central Railway Station is the closest railroad station ( Also 30 km).
(5). Parambikulam Tiger Reserve
Kerala is reported to have a sizable wetland with deep, thick woods and marshy water bodies, which translates to a rich biodiversity. But that could be more accurate! One of India's most well-known habitats for the Royal Bengal Tiger is the Parambikulam Tiger Reserve. It is a disadvantage that this vast jungle receives so little attention as a location for animal safaris.
If you wish to explore, get ready for the experience of your life at these off-the-beaten-path tourist destinations in Kerala because the area has been kept in immaculate condition. This location is not for typical vacationers. Only experts and enthusiasts should attempt to enter these forests.
 Parambikulam Tiger Reserve Access:
 The reserve is about 130 miles from Palakkad district, around 130 kilometres by car from Cochin. Flying into Coimbatore and then driving to Parambikulam is another option.
Historical Places to see in Kerala
(1). Fort Kochi
The first European fort constructed in India is Fort Kochi, situated in Kerala's Ernakulam district. The original resting place of renowned explorer Vasco Da Gama is the renowned St. Francis Church constructed on the Fort Kochi seashore. It is also known for its intricate bamboo fishing nets sold at Fort Kochi seashore and its Portuguese, Dutch, and British colonial buildings.
Many posh restaurants and cafes serving classy and genuine Kerala cuisine can be found here. This well-known historical site in Kerala is also home to modern art galleries where regional artists congregate to exhibit their works in the centre of Kochi.
● Spot: Kerala's Ernakulam
● 10:00 a.m. to 5:00 p.m. (Closed on Fridays)
● Fee: Adult: INR 20; Minors (under 15): Free
(2). Bolgatty Palace
The oldest Dutch palace outside of Holland, Bolgatty Palace, is beautiful. Under the direction of Dutch Malabar, it was constructed in 1744 by Dutch traders and later enclosed by gardens to provide a lovely attractive vista. This palace was given to the state once India gained its independence and was later transformed into an opulent resort.
Exploring the entire palace will take two to three hours, so schedule your day appropriately. Near this Palace are several well-known landmarks in Kerala.
● Place: Mulavukad, Kerala's Kochi
● Timings: Always open.
(3). Thalassery Fort
On the Thalassery beach, Kerala's Thalassery Fort is a historic structure with imposing walls and doors. The East India Company founded it in 1703 to impose the strength and power of the governing party. Since it is perched atop a steep cliff, the entire city can be seen from the top.
The Archaeological Survey of India, which has a lighthouse and a big doorway, is watching over the fort. This fort gained notoriety after a brief appearance in the Malayalam film Pazhassiraja.
● Location: Near Kanyakumari, on the Panvel Highway, at Pilakool, Thalassery, Kerala 
● Everyday from 10:00 AM to 5:30 PM.
● Adults pay INR 10.
(4). Halcyon Castle
M.R.Ry Sri Rama Varma Valiya Koil Thampuran constructed Halcyon Castle in 1932 as a memento for Maharani Sethu Lakshmi Bayi and her family. After that, it was sold to the Keralan government in 1964, which turned it into a posh hotel. The castle showcases well-kept lawns and ancient Keralan architecture.
Thanks to its excellent location on Kovalam Beach, you can quickly get to all the main tourist sites close by.
 Location: Thiruvananthapuram, Kerala, Halcyon Castle
(5). Punnathur Kotta Elephant Palace
Punnathur Kotta Elephant Palace, once a magnificent palace under the control of a local lord, is today the most well-known mediaeval fort in Kerala. The 82-year-old oldest elephant in this area welcomes guests with warmth and friendliness. Around 60 elephants are housed and trained in the palace's central courtyard, its most distinctive feature.
Numerous celebrations are held here to honour Lord Krishna, drawing his followers from around the world. Early morning is the best time to visit this place because it is less crowded, and you can see all the elephants in action.
● Location: Trishul, Iringaprom, Kerala, Kottapadi Road
● Daily hours are 9:00 AM to 5:00 PM.
● Adults pay 10 INR.
(6). Rock-cut temples
Beginning around 800 AD, Kerala's first and predominant temple architecture consisted of rock-cut structures. The ruling parties later uncovered the majority of the rock-cut temples after going hundreds of years without being detected. They have Shaivite worship deities carved into their architecture in the Pallava and Pandya styles.
The Kerala Archeological Department is now keeping them safe. The Kallil Bhagavathy Rock Cut Cave Temple, Kottukal Thrikkovil Cave Temple, Trikkur Mahadeva Rock-Cut Temple, Kaviyoor Thrikkakudy Cave Temple, and many more are some of the significant and regularly visited temples.
● Timings: Always open.
● Cost: Free 
Best Things to do in Kerala
● Take a boat trip on Kundala Dam Lake, partake in boating, skating, ATV bike rides, cycling, and other fun sports, wander through the tea gardens, and attempt rock climbing, paragliding, and other exhilarating pursuits all at The Blossom International Park.
● Try kayaking, rowing, rock climbing, and other activities at Karlad Lake, as well as hiking, boating, and bird-watching at Pookode Lake and Banasura Dam. Kuruva Island offers boat trips, rafting, and nature hikes.
● Explore spice farms and plantations at Vandeperiyar, camp on the banks of the Periyar River, stroll through cardamom plantations at Vandanmedi, go on a bamboo rafting, enjoy the boat ride on Thekkady Lake, elephant safari and a jeep, border hiking, nature walks, and other activities at Periyar Wildlife Sanctuary, and shop for spices.
● Visit the well-preserved stone Palakkad Fort, go on a safari to see endangered plants and animals, enjoy bird-watching, and tour the tribal settlement.
●  Visit the well-preserved stone Palakkad Fort, go on a safari to see endangered plants and animals, enjoy bird-watching, and tour the tribal settlement.
Places to Visit Near Kerala
(1). Ooty
With various holy sites you can visit and a milder environment, Ooty was established by the British atop hills. It is well-known for its flower exhibition, which fills the city with vibrant colours and makes a trip there worthwhile. It runs from October until February.
Additionally, you may ride the toy train through the Nilgiri Mountains while viewing the nearby hiking routes, which are also excellent for trekking. You can observe migratory birds if you travel to the area in the winter.
This location is worth visiting throughout the year because there are always events.
(2). Alleppey
This location is well known for its beaches, which draw tourists all year round. Like the beach and sand art festivals in Alleppey, several events serve as tourist attractions.
In addition to providing the best seafood and south Indian cuisine, houseboats also give the nicest views of the city.
Visit the historic lighthouse, explore the houseboats, and take in the Nehru Trophy Boat Race, which is held in August. The Kumarakom bird sanctuary, where you may enjoy viewing numerous endangered bird species, is another draw to this location.
(3). Araku Valley
Araku Valley provides a respite from all those pilgrimages and is excellent for some magnificent vistas of the eastern ghats. Winter is the ideal season to visit since the scenery is so breathtakingly beautiful in the subzero temperatures.
Araku Valley, well-known for its variety of adventure sports like swimming, trekking, and caving, gives stunning views of biodiversity and tea plantations while you're there.
The Araku tribal museum, which features tribal artwork and inscriptions, the Sangda waterfalls, borra caves, and many other attractions, are among the most fascinating locations on this planet.
(4). Coonoor
The second-largest station in the Nilgiri Hills, Coonoor, is renowned for its beautiful surroundings and the diversity of wildflowers and birds that can be seen there. Sim's Park is the primary draw to this location, making it ideal for trekking and hiking.
In addition to hiking around the tea gardens, you can take advantage of the toy train that runs between this location and Mettupalayam and Ooty. A festival exhibiting fruits and vegetables is held here in May, and a festival celebrating tea and tourism is held there in the winter
(5). Devikulum
The hill town of Devikulum, located near the Keezharkuthu Falls, serves as the ideal picnic location in the entire South.
A wide variety of flora and animals surround this location's lovely lawns, and the Sita Devi Lake is renowned for its crystal-clear waters and gorgeous surroundings.
Do you want to fish? You belong here. Camping and hiking? The finest setting for this is provided by the local flora and fauna.
Even though this location doesn't have a lot to offer in comparison to others, nature enthusiasts will most enjoy it for its quaint picturesque charm.
Final Thought
Kerala can be visited all through the year but the best time to visit Kerala, India will be from December to February when the winter monsoon sets in.
The whole state is transformed into a huge bed of greeneries and vibrant cultural life comes alive during this period. So hurry up and set your vacation schedule accordingly to visit this spectacular place.
Frequently Asked Questions
1. What is the best time to visit Kerala?
Kerala's monsoon season, which lasts from June to August, is the perfect time to travel there for Ayurvedic treatments. Due to its proximity to the tropics, the summer season from March to May is hot but not humid. The best time to travel to Kerala is between November and April.
2. List of Best Vacation Spots in Kerala?
Kollam, Kovalam, Alleppey, Cochin, Thiruvananthapuram, and Thrissur are some of the best vacation spots in Kerala.
3. What are the Best Honeymoon Places in Kerala?
Varkala, Thekkady, Munnar, Wayanad, Alleppey, and Kovalam are the ideal honeymoon places in Kerala.