Sikkim is nothing short of a paradise, huddled in the North-Eastern portion of India with mesmerizing views of the Kanchenjunga/Khangchendzonga. The entire landscape is a kaleidoscope of lush green mountains, blooming rhododendron, pristine lakes and monasteries.
Sikkim is easily accessible by road and bus. Its improved connectivity despite being a landlocked state draws a huge crowd every year. However, the best way to reach Gangtok (capital city of Sikkim) is to take a connecting flight from Kolkata to Bagdogra and thereafter take a bus ride or rent a car.
The small Himalayan kingdom is subdivided into 4 main districts, each with its capital- Gangtok, Mangan, Namchi and Gyalshing. Each district vies with each other to offer something unique to lure tourists.
Sikkim is rich in culture and heritage which is evident in its numerous monasteries, local festivals and cuisine.
Nature plays an indomitable role in the life of the locals. They believe that the spirit of their ancestors dwells in nature. So what are you waiting for? Come and visit this magical kingdom and let its charm leave an everlasting impression upon you.
Top 10 Places to Visit in Sikkim
Thus if you are still harbouring any doubts regarding the best places in Sikkim to visit to put you at ease we have drawn up a list of the top 10 places to visit in Sikkim.
1. Gangtok
Any trip to Sikkim is deemed incomplete without a day or two spent in this pristine hill station. Gangtok, rightly called "the gateway to Sikkim" is a unique fusion of local cultural identities and modernization. This vibrating yet breathtaking city offers splendid views of the Kanchenjunga. There are plenty of tourist attractions too. Besides people can take a cable car ride from Deorali to Tashiling to catch a bird's eye view of this beautiful city. The other natural attractions include
Ganesh Tok
Rumtek monastery
Tashi viewpoint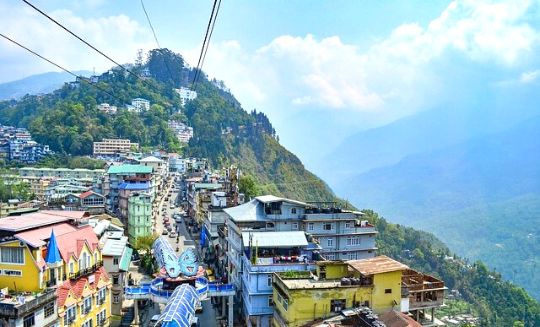 Once you have finished with your sightseeing for the day you can breadth in the vibrant life of Gangtok as you take a stroll in M.G.Marg, an open promenade The entire stretch of M.G.Marg is flanked by shops/restaurants on either side where you can stretch your tired legs while seeping your favourite drink or indulge in a shopping spree.
Also Read
2. Pelling
Situated in the western part of Sikkim, it occupies the second position behind Gangtok as the most popular tourist attraction. The main focal point of this spot is the awestruck view of Khangchendzonga and its sister peaks. The well known Pemayangste Monastery located just a short distance from Pelling is a huge draw for tourists.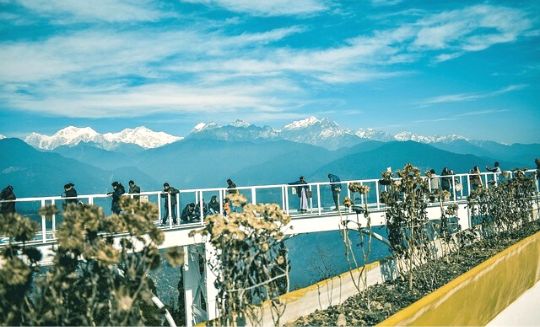 Pelling has a lot to offer to both adventure enthusiasts and nature lovers alike. There is innumerable mountain trails ideal for biking or trekking and splendid monasteries. Once in Pelling take time off to visit Khecheopairi Lake and the wrecks of Rabdentase (the former capital of Sikkim). Another place worth visiting is the Sangay waterfall. A little further away is the Kanchenjunga National Park home of the famous Snow Leopard and Musk dear.
3. Lachung/Yumthang Valley/Zero Point
Lachung along with Yumthang attracts hordes of tourists every year. In recent years zero point has also drawn a lot of attention. All these places are noted for their flora and fauna collection. Yumthang has been described as a valley of flowers.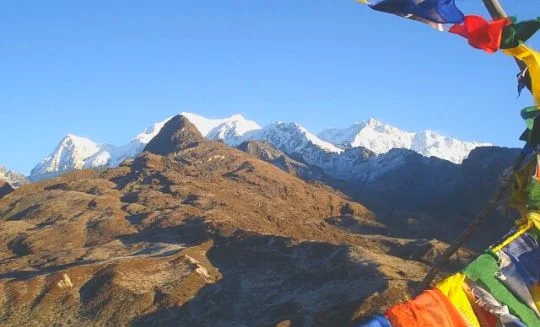 Some have even found these places to bear a striking resemblance to Switzerland for their exquisite natural beauty. The other major attractions are of course
Gompa
Chungthang Monastery
Sheba Rhodenderon Sanctuary
4. Nathula Pass/Tsongmo Lake
Located at a height of 4310 mt, it is, in fact, the highest motorable road, which once formed a part of the old Silk route. The road leading to the Nathula pass is said to be extremely scenic, thereby making the trip even more memorable. However, a special permit is required to visit Nathula. Foreigners are however debarred from visiting Nathula due to its sensitive location. They can only travel to Tsongmo lake.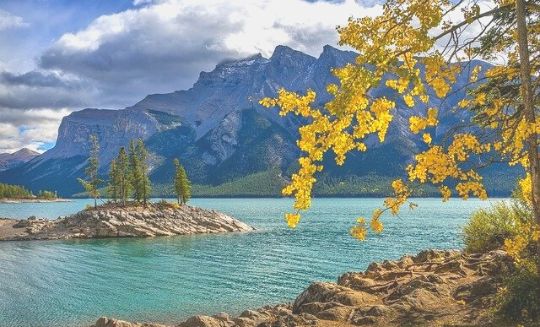 You can feast your eyes on the Brahminy Ducks and migratory birds who flock to this lake every year. A small Shiva temple lies beside the lake. The various spots frequented by tourists are-
5. Zuluk
Perched a top the lofty snow-capped mountains lies the quaint little parish Zuluk in all its natural glory. Zuluk like nature pass was once an integral part of the old "Silk Route" and still retains its fair share of the rich cultural legacy of Sikkim. With the advent of spring, a mosaic of hundreds of wildflowers makes it exceptionally breathtaking. The winters can be a bit treacherous and the slopes hard to navigate.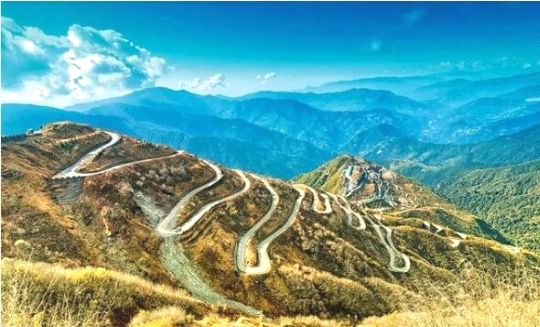 The Indian Army has set up a base camp at Zuluk due to its proximity to eh Chinese border. Zuluk holds a special attraction for backpackers due to its numerous trekking trails. Some of the best spots in Zuluk are-
Thambi viewpoint
Nathang valley
Kupup Lake
Tekla valley
6. Namchi
Denoting "sky high" in Sikkimese it has always drawn a huge influx of tourists from abroad due to this pleasant weather. Namchi's profound faith in religion is manifested in its numerous statues and monasteries that dot the city.
The most notable among them is Siddheswara Dhaam, 87 ft tall statue of Lord Shiva, Kirateshwar Mahadev Temple, Namchi Monastery to name a few. Incidentally, Temi Tea garden the only tea garden in the entire Sikkim is located quite close to Namchi.
7. Ravangla
This is an incredibly popular tourist spot perched at a height of 8000 ft. It offers some of the finest trekking routes to Maenam sanctuary and Tendong peak which allows a 360-degree view of the entire Sikkim valley. A visit to Ravangla is incomplete without a trip to Rayong Sunrise point located a few km from this town.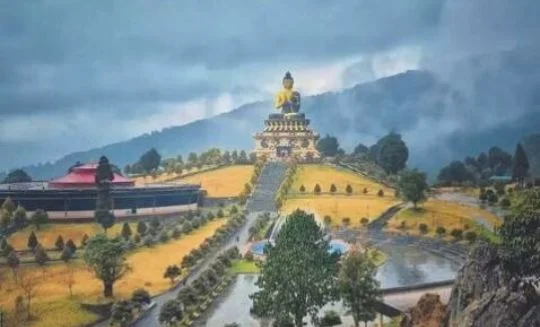 The Temi Tea garden is another popular tourist destination. Apart from these the other popular tourist hubs are –
It houses a paper factory as well as an eco stay. It is located on the banks of the river Rangeet.
8. Uttarey
Quite close to the Nepal border lies the sleepy village of Uttarey at a height of 6600 ft. It is mostly frequented by the travelers on their way to Pelling. En route to Uttarey from Pelling, you will cross the famous Singshore Bridge the second height highest bridge in all of Asia.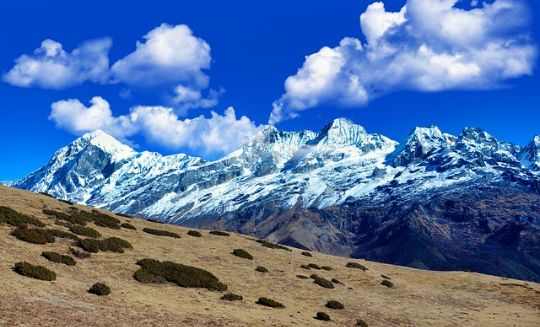 Uttarey is the base camp for the adventurous embarking on a hiking trail to Singalila. The most popular tourist spots to be found here are-
Kagyu Gompa Monastery
Trout Farm
Tenzing Hillary Memorial Park
Maineybass Waterfall
9. Rinchenpong and Kaluk
It is only recently that travelers have been flocking to Rinchenpong and Kaluk in West Sikkim. These two places are quite close to each other and well connected by roads. Rinchenpong offers amazing views of the Kanchenjunga range, especially Mount Nursing.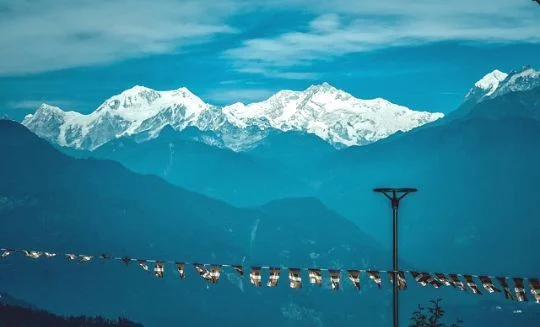 Other well-known tourist spots here are-
Rishon/Gurung Monastery
Maggi Dara
Poison lake
The legend goes that the natives poison the lake thereby killing the Britishers and the name poison lake. A forlorn British bungalow stands adjacent to the lake.
10. Lachen, Gurudongmar Lake, Chopta Valley
Gurudongmar Lake happens to be the largest lake in the whole of Sikkim revered by Hindus and Buddhists alike. The Lake is surrounded by lofty mountains all around. Ironically the entire lake freezes in winter except for a small portion. The Padmasambhava Temple lies close to its banks. The Lake water is said to possess medicinal properties. 
Chopta Valley – You is bound to be mesmerized by the riot of wildflowers in chapter valley. Due to the lack of good accommodation near Chopta Valley and Gurudongmar Lake people prefer to make Lachen their base before venturing out.
Final Thought
We have just about covered the top q0 places to visit in Sikkim and there are many more waiting to be discovered. Now with international travel back in full swing make Sikkim your next travel destination.
Also Visit
Frequently Asked Questions (FAQs)
Question 1. Why is tourism so important for Sikkim?
Sikkim's natural beauty draws thousands of tourists every year from home and abroad. Tourism is essential for the small state as it helps to generate revenue and provide jobs to the locals. Innumerable homestays depend on tourism to sustain themselves.
Question 2. Do you need a visa to enter Sikkim?
For Indian citizens, a visa is not necessary. However, if you are travelling from abroad, you must obtain a Restricted Area Permit (RAP) or Inner Line Permit (ILP) to enter Sikkim.
Question 3. What is the best time to visit Sikkim?
The summer months (March-May) or October is the ideal time to explore Sikkim. It is at this point of the year when nature is in full bloom. However, if you wish to catch a glimpse of the Himalayas in all its regal splendour then October it is. Moreover various festivals are held during this time.