If you're new to my blog, welcome! I'm Ameen, and I've spent the last several years traveling alone. I have made a lot of blunders over the years, taken a lot of last-minute flights due to sticky situations, and met a lot of other solo travelers along the road.
Instead of remaining at home because you're afraid traveling alone won't be pleasant, these suggestions for solo travel will give you the morale boost you need.
Also Read: Do's and Don'ts While Traveling for the first time
Solo Female Travel Tips
I've compiled the finest advice for female travelers embarking on their first solo trip with the assistance of a fellow female solo travel buddy.
Staying at hostels or participating in volunteer projects
Hostels typically have a very sociable environment, making them the ideal location to meet other single women travelers, learn about local activities, and get over any loneliness you might be feeling.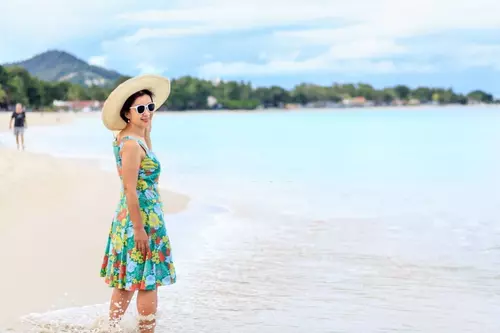 Also, did you know that performing voluntary work overseas qualifies you for free hostel accommodations? Worldpackers is the most secure community for travelers and volunteers. You may connect with countless hospitable hosts worldwide using their website.
In addition, some initiatives are not hostels. Volunteering on a farm, ecovillage, or permaculture project is an option if you enjoy working with animals and the environment. Additionally, there are numerous significant areas on the planet where you may volunteer for a social impact project or work in a community, school, or NGO.
Travel light
In addition to carrying all of your belongings by yourself, having fewer items also reduces the likelihood that you may misplace something. Additionally, if you want to move around with ease, you might opt to utilize a backpack rather than a suitcase.
Be ready
This advice has two parts. You should organize your stuff and have all the required documentation before traveling. However, psychologically preparing for the worst-case scenario is also an excellent idea. Have a strategy to handle the worst-case scenarios, such as being taken from or becoming misplaced.
When you travel to a new location, give yourself enough time to adapt
It's crucial to give your body enough time to rest when you reach your destination, particularly if you're crossing many time zones. One of my pals just traveled alone for the first time. She took an overnight flight from Canada to Liverpool before boarding a 2-hour bus to get there. She was so exhausted that she passed out on the bus, missing her stop. She was terrified when she realized where she was when she woke up. Avoid scheduling too much for your first day in a new location because traveling is taxing, and it's more difficult to maintain composure and handle little inconveniences when you haven't had enough sleep.
Allow space for spontaneity
Speaking of relaxing, avoid scheduling every hour of the day. Plan a couple of the major activities you want to undertake, but leave time for improvisation. Occasionally, you'll learn about events before they happen or meet new people who invite you to participate in something with them. If your calendar is open, you won't have to say no to these unforeseen experiences.
Make contact with other solo female travelers
Women who want to travel alone can join several wonderful social media groups. Suppose you're searching for suggestions, viewpoints, or even someone to meet up with while traveling. In that case, they're a terrific location to connect with like-minded individuals. You may probably meet other solo travelers while traveling as a volunteer with Worldpackers, including ladies working on the project. This opportunity is amazing to meet new people and learn from their experiences.
Examine the regional culture
Usually, we do not have a basic understanding of a place's history and culture before traveling there. So, we should all respect the local cultures of our locations. Still, to do so, you must at least have a basic understanding of that culture. What about a tip? Is bartering with shops expected or considered impolite? If so, how much? Are there places where you must wear a specific manner, especially if you're a woman? You ought to be prepared when you arrive by having the answers to all of these inquiries.
Bring a diary
An excellent method to save your memories is by keeping a trip notebook. It's an excellent spot to jot down crucial addresses, phone numbers, and other travel reminders. It will offer you something to do during lengthy bus, airline, and train travels. I prefer notebooks with pockets for storing ticket stubs, postcards, and other little souvenirs I collect while traveling.
Safety Tips for Female Solo Travelers
Here, I am telling you, some tips for female solo travelers,
Speak with locals
Locals are a gold mine of information. They can advise you on which locales are suitable for solo travel and which eateries deserve your time. Speak with the staff at your hostel, your hosts, the owners of the shops, and the individuals sitting next to you on the bus. You never know what information they'll provide you!
Don't disclose too much
Yes, while traveling, establish new acquaintances and engage with the locals. You do need to be careful while traveling alone as a woman, though. Don't provide your lodging details to strangers. And while selecting how much information to disclose with the individuals you meet, always go with your gut. Remember that you don't owe someone any information about yourself if they make you uncomfortable by asking many questions. Additionally, it would help if you didn't share every action you make on social media. When you return home or leave a destination, you'll have plenty of time to post all those Instagram-worthy photos.
Put on your wedding ring
I picked up this advice from other solo female travelers. Before you leave the house, get an inexpensive ring that looks like a wedding band. This helps deter undesired male attention. It's disgusting that women have to consider stuff like this, yet it is helpful. But be careful not to buy anything too bright because you can attract robbers.
Pay attention to your surroundings
Keep a constant eye on your surroundings. Take note of the folks that are following you. If you can, study a little of the native tongue before you travel so you can follow conversations around you. Follow local news and weather reports that may impact your safety.
Put your phone away
Put your electronics away and take in all the fascinating sights, sounds, and smells this new area offers. Observe how the individuals engage with one another. Be there. Once you get home, you'll be happy you did.
Avoid dining alone at every meal
Many women have told me that dining alone when traveling alone is the most isolating experience. But while traveling alone, there's no reason you have to eat every meal by yourself. Attend any group breakfasts or dinners that your hostel hosts! If not, ask other guests at your hostel to join you for dinner. Join a cuisine tour or take a cooking lesson to get creative. I've discovered that food always manages to bring people together, regardless of cultural differences.
Relax!
While thrilling and enjoyable, travel can often be exhausting. Whatever level of expertise you have as a woman traveling solo, something may always go wrong. You must be able to adapt, handle problems as they come up, then let go of your tension and resume enjoying your trip. Always, Keep an open mind, and don't let one bad experience with a native or even having your stuff taken ruin your trip.
Solo Travel Tips for Male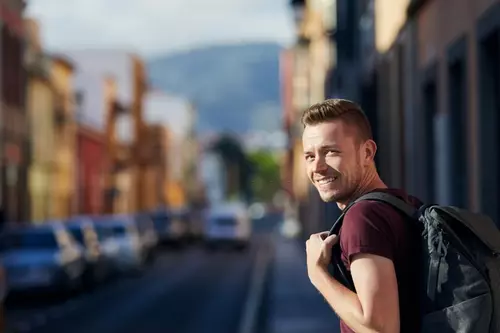 Sit back and watch things happen
Men have a tendency to jump in without thinking. Spend time sitting back, seeing how culture operates, observing the possibilities, and letting things evolve.
Avoid being scary
You might not be as approachable as you believe. Western men are often significantly bigger than males in other regions. Therefore, be kind, especially if you're a huge guy. Remove your sunglasses so others can see your eyes, speak calmly, and smile.
Reduce the number of electronics you bring
Nobody hates to lose items, but it does happen. Try to bring the things you need and avoid overly flashy, pricey items. They make things heavier and more complicated to manage.
Maintaining control at all times means limiting your use of alcohol and drugs.
Drinking, doing drugs, or being exhausted might make you react to challenging situations with less restraint than usual. Being in the wrong place at the wrong time or starting a fight on your own might be a severe issue while traveling to another nation. It's crucial to be composed so you can handle a situation properly.
Taking a chance might be exciting, but don't push it.
Everyone must be aware of their limitations. You could be prepared for a short but not a deep dive with a brief scuba lesson. For instance, although renting a motorbike in Thailand may seem simple, it's not the best location to start learning if you've never ridden one before.
Avoid pickpockets
Wear pants with a zippered pocket inside the front pocket to protect your belongings against pickpockets. It's far superior to any other pocket, albeit not quite as wonderful as a money belt. It will lessen the likelihood that your wallet will be taken.
Grab a short roll of duct tape
Who among men doesn't enjoy duct tape? Bring some duct tape with you so you may mend luggage, upgrade your first aid supplies, put up a privacy screen, and amuse locals with your duct tape creations.
Wrap it up
Keep condoms on hand. An Australian survey of travelers discovered that males were more likely than women to get diseases.
Realize that you are also at risk for robberies
Men occasionally assume that women need to worry more about solo travel security than guys. Still, I saw statistics showing men as likely to be burgled or mugged as women. However, you might benefit from the strength of eye contact. Unlike women, a man's continuous eye contact is considered aggressive conduct. 
Photography Tips for a Solo Traveler
A timer mode and a tripod
An automated tripod shutter (which will help you see yourself)
Your camera's burst mode choice (guess what, tripod again!)
Purchase a Bluetooth shutter or use a mobile phone that has a timer mode.
Invent some creative ways to support your camera or the phone.
Bring out your GoPro, but ensure it is equipped with a selfie stick.
Request assistance from an onlooker.
Be inventive while photographing your physique.
Activities You Should do as a Solo Traveler
Be a tourist everywhere you go.
Embark on a walking tour
Take part in a guided tour.
Spend time in a coffee shop.
Go biking if you can
Visit the beach for the day.
eat alone at a restaurant
Try something daring.
Invest in yourself by visiting a day spa.
watch a comedy show
check out a music festival
Visit a nearby museum or exhibition.
Places, You Must Visit as a Solo Traveler
You don't need to overthink if this is your first solo vacation to India. Here are some incredible places to visit in India on your First solo trip
Rajasthan: A State with a Diverse Cultural Heritage
Goa: Beach Paradise
Kerala – God's Own Country
Ladakh: A Once in a Lifetime Adventure
Manali: Glorious Himalayan Peaks
Hampi: Historic Ruins
Darjeeling – Lush Tea Estates
Tibetan-influenced culture in Lahaul and Spiti
Puducherry – Lovely Churches
Bandhavgarh National Park – Exotic Wildlife
Varanasi – The Country's Oldest Living City
Gulmarg – Skiing Adventure
Jaisalmer – the entry point to the Thar Desert.
Mahabalipuram: Stunning Temples
Dharamshala – Himachal Pradesh's Winter Capital
Rishikesh: The Capital of Yoga and Spirituality
Auli: The Skiing Capital
Gangtok – Mount Kanchenjunga Views
Mumbai: The Bollywood Capital
Ooty – Tea Plantations
One of the most enjoyable ways to see the globe is by yourself. Here are our recommendations for some of the greatest places outside India to travel alone, whether you'd instead spend time on a barren island or in a bustling new metropolis.
Lombok and the Gili Islands, Indonesia
Cuba
Guatemala
Kenya
South Island, New Zealand
Barcelona, Spain
Ireland
Nepal
New York City, USA
Hokkaido, Japan
Jordan
Southern Thailand
Sri Lanka
Copenhagen, Denmark
The Greek Islands
Newfoundland, Canada
Dubrovnik, Croatia
Southwest USA
The East Coast, Australia
Finally,
I frequently go off on a long tangent on how wonderful it is not just to spend time alone but to adore being alone whenever someone asks me how I developed the courage to travel independently. When you travel alone, you have the freedom to pursue your hobbies, discover more about yourself, and develop into your truest self.
Frequently Asked Questions (FAQs)
Q. How do you travel solo without feeling lonely?
A. Even if you don't enjoy taking part in group tours, going on a scheduled day trip can help you get to know other travelers, even if it's only for a day or two.
Q. What do I need to know before traveling solo?
A. Make copies of required papers (passport, license, ticket, visa, etc.) before scanning them to your laptop or computer.
Q. Is 19 too young for female solo travel?
A. It's not too early for you to travel alone.
Q. What are some best places for a solo trip in India for someone finding peace?
A. I'd say Kanyakumari in Tamil Nadu, Murudeshwara in Karnataka, and Tirthan Valley in Himachal.
Q. Is Shillong an excellent and safe place for solo travel?       
A. Solo visitors can visit popular tourist spots like Khasi and Jaintia Hills without fear of violence.