A honeymoon, the once-in-a-lifetime trip, can be defined as a break or vacation planned by a newly wedded couple after their marriage to celebrate their love and spend time together at mesmerizing places.
After the hectic days from day one of the marriage to the last one, the schedule becomes a hustle. To relieve that stress and to enjoy this trip, which is organized. By spending quality time together, the bride and groom can truly get to know each other better in the case of arranged marriages. This honeymoon trip may not be their first romantic trip together in love and marriage.
Also Read: Going for Honeymoon in Dubai
Honeymoons should be planned together so there may be no regrets later on, and it becomes a great vacation. Some honeymoon planning trip advice can help them avoid mental confusion. This article gives you some best honeymoon planning tips, which reduce your burden. Let's start,
Best Honeymoon Planning Tips
For a successful and memorable honeymoon, it's the foremost task to plan in the proper way to avoid frustration and tension afterward. This once-in-a-lifetime romantic vacation should not be wasted, so here are some basic but important pointers to remember:
Also Read: Best places to visit in Pune
Arrange your honeymoon as soon as possible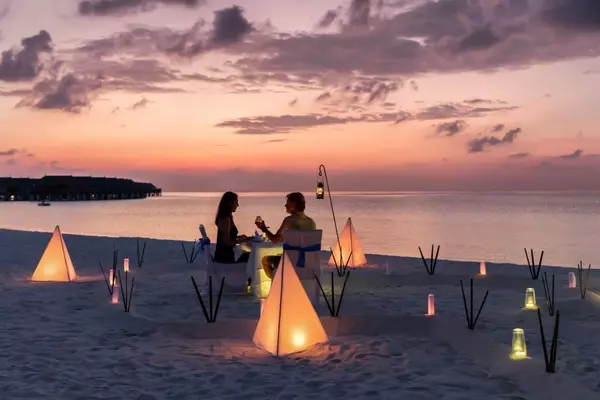 You should plan your trip and destination before your wedding, approximately three-four months before. Planning after marriage will not work, and you have to wait for that. Booking flight tickets, hotel rooms, or any other mode of transportation will take time.
Travel during your most productive period.
Travel when you are most comfortable and according to your flexibility.
Avoid traveling for an extended period.
Don't choose those destinations that take hours to reach; it will make your trip less exciting and more hectic. Choose those places which take less time. So, consider a multi-stop honeymoon. It makes you less tired and you can enjoy more places in less time.
Choose the shoulder season rather than the peak season.
Traveling during the peak season will give you less joy as it's when the maximum number of tourists arrive and leaves the place crowded and unromantic. Hence, shoulder season, when your destination remains less crowded, will be a perfect time as it will give you a peaceful and relaxing environment to be together.
Have fun being a local rather than a tourist
Wherever you go, act like you are local. Tasting the local culture will give you immense pleasure.
Make each other feel special
Try to organize a surprise dinner or dance party for your partner, showing your love and care for them. Enjoy each other's company.
Make memories together
Capture your unforgettable memories with your partner and the place's scenic beauty to cherish them later.
Accommodation matters
Book hotel rooms in advance so you don't create any mess afterward.
Think realistically about the budget.
Plan accordingly to your budget. Don't waste an unnecessary amount of money, but keep a balance.
How to Plan Your Perfect Honeymoon: Best Destination Ideas for Honeymoon
It's all about the couple's choice and perception of where they want to celebrate their most romantic and memorable moments!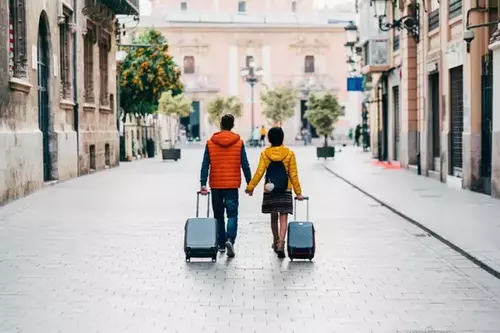 Finally, after months of planning, from shopping to deciding on a venue, comes the most anticipated trip to a place where only you and your better half can soak up in enjoying your vacation with each other, leaving the rest of the world behind.
Here are some of the top honeymoon destinations in and outside India which will surely give you dreamy and fascinating vibes:
Bali
This is the most popular and budget-friendly honeymoon destination among couples. Being a tropical paradise, the place is worth witnessing as it is a perfect blend of spirituality, adventure, and culture. Bali is the ideal destination for eco-freaks. You can explore the scenic beauty of the place by cycling with your partner and can spend quality time on the beaches.
Some of the romantic things to do are
-You can trek up to Mount Batur to watch the epic sunrise and enjoy breakfast.
-You can enjoy the fantastic Balinese Kecak and fire dance performed at Uluwatu Temple.
Mauritius
Mauritius is another relaxing tropical paradise with pristine beaches stretching to a never-ending serene blue ocean. The place has got luxury hotels with tranquil weather conditions.
Mauritius is a culturally diversified place and allows various things to do, some of them for couples.
-Appoint a private cruise to enjoy the sunset.
-Go for a picnic among the giant water lilies at Pamplemousses Botanical Garden.
Seek the enthralling parasailing experience with your partner to capture the spectacular views of Ile Aux Cerfs off the Eastern Coast.
Greece
Another beautiful spot with a perfect view of the Mediterranean and Santorini in Greece. This place gives a perfect romantic atmosphere under the idealistic blue sky surrounded by enchanting seas. Athens and Delphi are must-visit places because of their rich culture and history. There are also some underrated islands, like Cythera and Kastelorizo. You can visit these places as they are less crowded and give the perfect environment.
Some of the romantic things to do are
-Get a yatch cruise on the Mediterranean and enjoy the spectacular sunset.
-Taste the Mediterranean cuisine with the sunset.
-Take the perfect shots with your partner in Santorini.
The Maldives
The Maldives is also another soothing spot to enjoy your honeymoon. The place has got huts present over the cerulean water of the Indian Ocean, which assures luxury and a great time cherishing the restorative weather of the Maldives.
Besides witnessing the natural beauty, you can also peacefully explore the coral reefs with your partner.
Some of the romantic things to do are:
You can try a couples spa to get away from all the stress of wedding planning.
-Hire a private yacht for a dolphin cruise with your partner.
-Organising a romantic and sweet candlelight dinner on a private island.
 Goa
Goa is the perfect blend of nature, adventure, and spirituality, which makes it an ideal honeymoon destination for couples. The place has various forts depicting its history and numerous churches designed in foreign architectural styles. The place has many beaches, including crowded ones and underrated ones, especially for couples to spend quality time together.
Romantic things to do in Goa are:
-Surprising your partner by organizing a dinner.
-Enjoy various waterfalls in Goa.
-Celebrating Christmas and New Year's Eve in Goa.
Udaipur
This is the most beautiful honeymoon destination in Rajasthan. Known as the "City of Lakes", it has many royal palaces and lakes, which give the desired experience for the couples to enjoy and have a great time together.
Romantic things to do in Udaipur,
-Enjoy the boat ride with your partner.
-Visit all the lakes and forts of the city and indulge in another world of yours.
-Try the Rajputi poshak (Rajputi Dress), which gives you royal vibes and captures the moments to cherish.
Best Honeymoon Packing Tips
Often when we are going on a honeymoon, then often we do not understand what to carry and what not. Here, in this section of the article, you will get the honeymoon packing information.
Honeymoon packing Tips for Brides
All the stuff required by the bride should be adequately packed so that it won't create any problems or disappointment later on. Brides should plan to have a marvelous time and experience.
The items which are mandatory for her are listed below.
-Sunglasses
-Heels
-Flats
Sneakers
-Pants or leggings
-Clothing tops
-A set of shorts
-Cheap jewelry (so as thieves won't be attracted)
-Warm clothing
-Fancy outfits for dinner or any romantic outing
-Swimsuits
-Purse
-Bikini cover-up
– Undergarments
-Hair and makeup accessories
Best honeymoon packing tips for the groom
The honeymoon is one of the first ever romantic vacations for the groom. A little forethought can save those frustrating moments and extend the enjoyment of the good times. Here are some of the items enlisted for the groom:
-Dress belt
-Traditional belt
-Ties
-Socks
-Shoes for formal occasions
– Sunglasses
-Sandals
-Sneakers
-Lightweight sweater
-Casual pants/suit pants
– Blazer
-Casual t-shirts
-A swimming suit
-Jeans
-Extra undergarments
The packing list for toiletries includes
For groom:
-Deodorant
-Shave cream
-Towel
-Cologne
-Slippers
-Facial cream, moisturizer
– Toothbrush
-Soap and a trimmer
-Shampoo and conditioner
-Mouthwash
-Sanitiser
For bride:
– Toothbrush
-Sanitation napkins
-Soap
-Towel
-Perfume
-Slippers
-Shampoo and conditioner
-Mouthwash
-Sanitiser
Honeymoon Planning Checklist
Avoid superfluous items
Don't take unwanted items with you, which increases your luggage's weight.
Bring three pairs of shoes with you
Keep two or three pairs of shoes of different kinds, which are helpful for other purposes.
Toiletries and medications must be kept.
Keep all the generally required toiletries and medicines on hand as they can be useful in any emergency.
Maintain duplicates of your documents
Keep photocopies of your essential documents in digital mode for convenience.
Identify your luggage
Mark your luggage so that your items do not get lost or stolen.
International Travel Tips for Honeymooners
The trip is one of the most memorable trips in every couple's lives; the planning should be done in the correct direction to avoid any hustle hindering your joyous vacation. It's essential to keep every point in mind after you've selected your destination.
1. Keep your valuables, such as your passport and visa, in a secure location.
2. Obtain travel insurance
3. Reserve your flights
4. Book your hotel which is convenient for you.
5. Plan ahead of time to get the best prices.
Now it becomes quite clear what the major steps are to be taken to experience an ideal honeymoon. You can also hire a travel agent who can help you explore more widely. A perfect end to your wedding rituals where you and your partner can enjoy each other's company and come closer to each other.
Frequently Asked Questions (FAQs)
What is the cheapest honeymoon destination?

Shimla, Mussoorie, Dalhousie, Nainital, Maldives, Goa, and Jodhpur are some of the keenly priced honeymoon destinations.

What is the best place for a honeymoon in India?

Darjeeling, Shimla, Agra, Goa, Udaipur, Lonavala, and Rajasthan are the best.

Where are the best international honeymoon destinations?

Bali, Mauritius, Greece, Maldives, and Europe are some of the top internationally acclaimed places for honeymoon.

Which part of Goa is famous for honeymoons?

South Goa is mostly famous among honeymooners as this place remains quiet and less crowded, which provides a romantic atmosphere for the couple to enjoy.

When should you go on your honeymoon?

After your wedding, you can go on your honeymoon. This can be your first romantic vacation with your partner to spend quality time together.

What is the most common honeymoon destination?

Hawaii, Maldives, Italy, Goa, Shimla, Jammu & Kashmir are the most common honeymoon destinations.