In today's growing world and the era of social media, a lot of leaders are emerging. But few truly exhibit leadership qualities. One such Amazing leader is Acharya Prashant.
Acharya Prashant is recognized for his unique approach to spirituality, which focuses on the significance of questioning everything to find their own path to enlightenment. Are you eager to know more about him? If yes, then let's dive into Acharya Prashant's wiki.
Also read: Shiv Khera Biography
In this article, I'll walk you through his ear;y life, his personal life, the recognitions he has received, books written by him, his career journey, some of his inspiring quotes, and his net worth.
Table of Contents
Acharya Prashant Wiki/bio
Acharya Prashant is a humble and grounded person. He is a spiritual teacher. He mostly covers topics like the significance of self-reflection and establishing inner peace in his teachings. Let's peek into his personal life.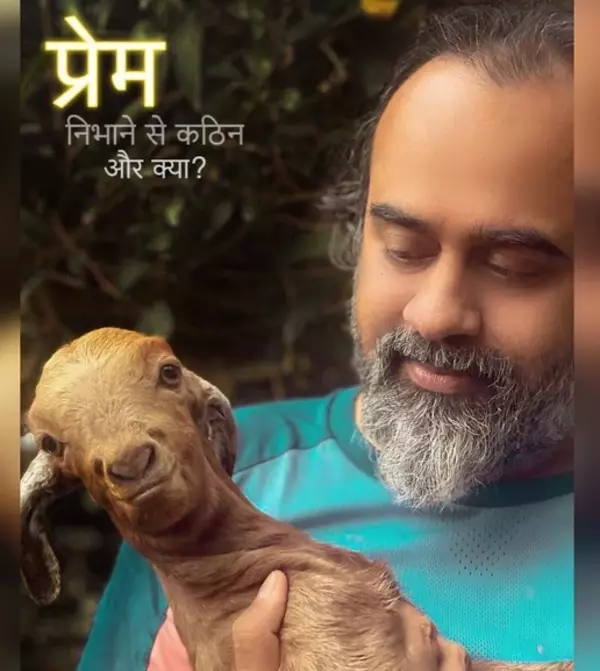 Personal Life
Prashant Tripathi, popularly known as Acharya Prashant, was born on 7 March 1978 in Agra, India. He was born on the auspicious day of Maha Shivratri. Acharya Prashant's mother was a homemaker, and his father was a bureaucrat. He was the eldest one among the three siblings. Since the very beginning, he was exposed to Spiritual practices, which instilled in him a devotion and love for spirituality. Most of these come from his mother, a devout follower of Lord Krishna, about whom he often speaks.
Also read: Life History of Sandeep Maheshari
Acharya Prashant Education (Primary and College life)
He got admitted to St. Peter's College, Agra, for his early education. He then pursued a degree in engineering from the Indian Institute of Technology(IIT, Delhi). After completing his degree, he started working as a Software engineer for a few years, when he finally decided to pursue his true passion for spirituality.
The same year, he was admitted into the Indian Civil Services and the Indian Institute of Management (IIM), Ahmedabad. However, he decided to attend IIM because the service that was assigned to him based on his rank was not the Indian Administrative Services, the service that he had wished for, and because he could already see that the government was not the best place to bring about revolutionary changes, so he opted for the other option.
Next, he pursued a Master's in Business Administration from the Indian Institute of Management, Ahmedabad. His degrees in Engineering and Management gave him a solid base in logic, reasoning, and critical thinking, which he very well applied in his spiritual teachings. He repeatedly emphasizes the significance of questioning and reasoning in spiritual inquiry since doing so is essential to discovering one's journey to enlightenment.
He quit his job and started exploring the field of spirituality. His search ended with finding Swami Chinmayananda and becoming his disciple. The Chinmaya Mission was started by the spiritual figure Swami Chinmayananda. Under his leadership, Acharya Prashant focused on education and spiritual practice for several years. He has become a well-known spiritual teacher as an outcome of all these lessons.
| | |
| --- | --- |
| Full Name | Prashant Tripathi |
| Famous Name | Acharya Prashant |
| Date of Birth | 7 March 1978 |
| Birthplace | Agra, Uttar Pradesh, India |
| Nationality | Indian |
| Acharya Prashant Age | 44 years (As of 2022) |
| College | Indian Institute of Technology Delhi, Indian Institute of Management, Ahmedabad |
| Education | B.TECH, M.sc, UPSC |
| Religion | Hindu |
| Famous As | Religious Motivational Speaker |
| Acharya Prashant's Wife | Unmarried |
| Acharya's Net Worth | $74,857 |
| Acharya Prashant Youtube | Acharya Prashant |
Acharya Prashant's Career Journey
After completing his undergraduate, Acharya Prashant worked for corporations like Infosys and IBM. However, he started to wonder what success meant and what his mission was because he felt dissatisfied. He then transitioned from a corporate job to becoming a spiritual teacher.
Also read: Career Journey of Vivek Bindra
He left the corporate world at the age of twenty-eight and started Advait Life-Education with the goal of "creating a new humanity through intelligent spirituality." The strategy was to profoundly transform human awareness.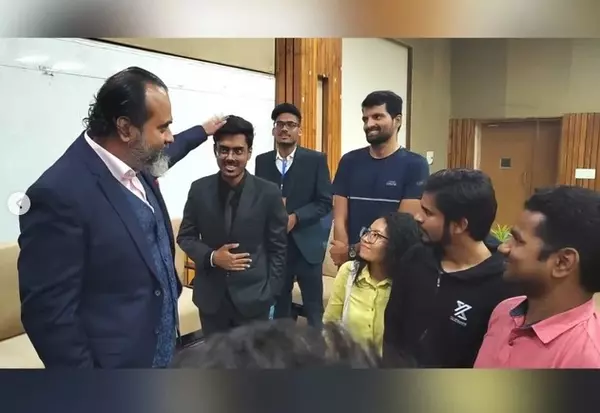 For the first time, he started conducting his public seminars in 2011. These seminars on Advaita Vedanta attracted a large audience. Advaita Vedanta is a non-dualistic school of Hindu philosophy that emphasizes the unity of the individual self (Atman) with absolute reality (Brahman).
Many people resonated with his teachings, which led to him becoming a renowned and prominent spiritual leader. Now he has conducted more than a thousand seminars on spirituality and self-growth.
He is a spiritual leader and an author who has authored many books on self-improvement and spirituality. His books have been translated into multiple languages all across the globe.
He is focused on helping people worldwide through his seminars and workshops. He has helped millions of people to find meaning and purpose in their lives.
Books by Acharya Prashant
Acharya Prashant has written numerous books on the topics of spirituality and self-reflection. His writings are widely recognized for their distinctive approach to spiritual exploration and emphasis on challenging conventional wisdom to build one's path to enlightenment. Here are some of the books written by Acharya Prashant.
The Unseen: The book discusses the deeper meaning of life and the universe regarding Advaita Vedanta. It presents a distinctive viewpoint on the nature of reality and the interconnection of all things.
The Myth of Success: This book challenges the stigmatized concept of success and provides a fresh perspective on what success truly means. It also focuses on inner growth and self-discovery as the main aspects of fulfillment and happiness in life.
The Ultimate Love: The book spreads light on the concept of love in all its form. The book also presents a new perspective on what self-love is and what it means to love others. The focus is not only on the importance of self-love but also on Acceptance as the first step in building healthy relationships and leading a fulfilling life.
Awake, Arise, and forever be fallen: The book presents essays on spirituality, self-reflection, and self-improvement. It also presents guidance on ensuring self-growth and tackling the hurdles that stop us from becoming our best selves.
The Gita for Children: As the name suggests, the book explains the key concept of the holy book Bhagavad Gita in simpler terms which are easier for kids to understand. The motive of this book is to instill the concept of fulfillment and self-exploration.
Some of his other book titles include "Advait in everyday life," "Book of Myth," "Ishavasya Upanishad," "Karma: why Everything You Know About It Is Wrong," "Fear," "The Beautiful Heart," and "The Way Of Assured Success."
Awards Achieved by Acharya Prashant
Unfortunately, Acharya Prashant has gotten a lot of recognition for his contribution to the field of spirituality and self-awakening. Let's review some of the honors he has received throughout these years.
In 2016, he was awarded "The Best Spiritual Leader Award" by Assocham. This award is given to people who have significantly contributed to spirituality and self-improvement.
The Skill Tree 2018 awarded him "The Education Evangelist of India." The award recognizes individuals who have contributed tremendously to education and learning.
He received another award in the same year from the time of India titled "The Most Influential Spiritual Leaders of India" for his contributions to spiritual thought and practice.
He was honored with another award in the same year, "The National Citizen Award" by Indian Council for UN Relations. People who have made outstanding contributions to society are recognized with this award.
In 2020, Acharya Prashant was recognized by the World HRD Congress with "The Iconic Leader Award" due to his contributions to leadership and Management.
Certainly, Acharya Prashant has inspired a lot of individuals worldwide, and his teachings have helped them in their self-growth and overall self-development. The fact that he has received many honors proves his work's positive influence on society.
Acharya Prashant Controversy
Acharya Prashant has been involved in a few controversies throughout his career. One notable controversy involved his comments on the MeToo movement in 2018. On his YouTube channel, he posted a video questioning women about their motives who came forward to being a victim of sexual harassment. He suggested that some of them might use it for personal gains.
A lot f people criticized his comments, including Women's rights activists and organizations. They called out him for being insensitive and belittling the experiences of women who suffered sexual harassment and assault. As a result, Acharya Prashant later apologized for his comments, mentioning that he did not intend to offend anyone and has nothing against the MeToo movement; in fact, he completely supports this movement.
Speaking of his other controversy, this involved him criticizing the caste system in India. In 2018, during his speech at a university, he spoke against the caste system and presented his views on its abolition. The comment affected a few members of the audience, who felt that Acharya Prashant was attacking their cultural and religious traditions.
Net Worth of Acharya Prashant
Acarya Prashant is a renowned personality, but he hasn't revealed his earnings publicly. However, we can figure out what his net worth is by utilizing the necessary information that is presented to us. Undoubtedly, a large part of his income comes from his seminars and workshops. He is an author. He also runs a youtube channel and has a presence on other social media platforms, contributing to his net worth. Many sources have confirmed that Acharya Prashant's net worth is $62,812.
Acharya Prashant Quotes
Some of the famous and inspiring Acharya Prashant quotes are: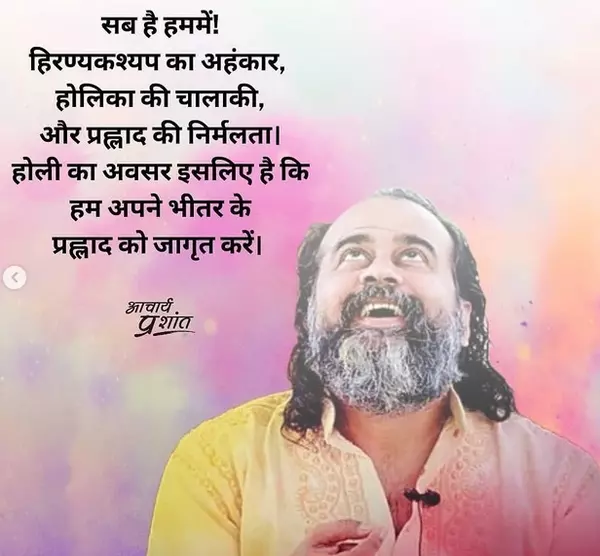 "The greatest gift you can give to someone is your own self-transformation."
"The purpose of life is not to achieve anything, but to become who you truly are."
"Happiness is not something that can be found outside of yourself. It is the natural state of being when you are in alignment with your true self."
"True freedom is the ability to be at peace with yourself, no matter what is happening around you."
"The most important journey you will ever take is the journey within yourself."
"The greatest obstacle to spiritual growth is the ego, which seeks to maintain control and hold onto attachments."
"The only thing that is truly yours is your own consciousness. Everything else is borrowed or temporary."
"You are not your thoughts, your emotions, or your past. You are the awareness that is behind them."
"The mind is like a wild horse that needs to be tamed. With practice and discipline, you can learn to control it."
Conclusion
Acharya Prashant has inspired many people to achieve their goals through spiritual awakening and also helped them find their purpose in life, all through his teachings on Advaita Vedanta.
He started his spiritual journey in 2010 and hasn't looked back since then. Despite the controversies surrounding him, he stood strong and is still a popular and respected spiritual leader. His teachings on inner growth and self-discovery resonate with numerous people, and still, he continues to inspire many individuals irrespective of their ages and background.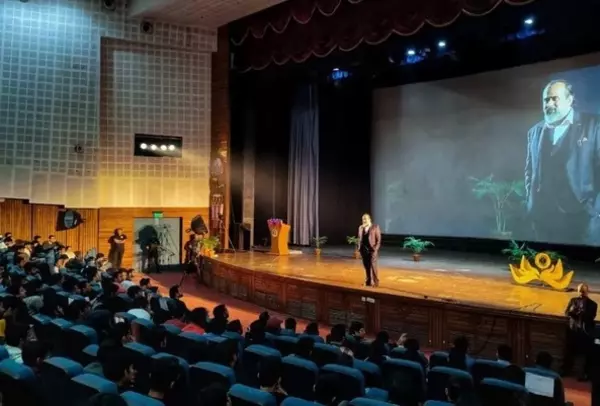 Hope this article on Acharya Prashant's Wiki was informative for you. Through his teachings, you learn something new about Acharya Prashant and yourself.
If you like or find this article valuable, please share with your friends and family. Or if you have any other queries, please ask in the comment box.
Frequently Asked Questions
Q1: Is Acharya Prashant an IAS officer?
Ans: No, He is a well-known author from India, a teacher of Advaita, and a popular content creator.
Q2: Is Acharya Prashant an IIT?
Ans: Acharya Prashant went to the Indian Institute of Technology, Delhi, to pursue engineering.
Q3: How to contact Acharya Prashant?
Ans: Social Media is a great tool. You can use various social media platforms to contact Acharya Prashant.
Q4: Is Acharya Prashant married?
Ans: Actually, Acharya Prashant still needs to be married. He has dedicated his life to helping others.